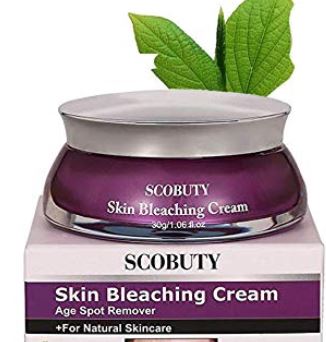 Product Name: Scobuty Skin Bleaching Cream
Overall Ranking: 4.0 out of 5
Price: Approximately $21 for 30 g or 1.06 fl oz.
Owners: Scobuty
Product Type: Cream

Please accept and understand that skin lightening is not for everyone and this might be a controversial post for YOU but some will find it useful.
PS: This product is not available but you can check for alternatives here
Introduction
This product is designed for people with a dark complexion. (I guess you know how your skin looks after two straight weeks at the beach). Some people just want to get back to that familiar light skin.
Basically, Scobuty bleaches the skin, without the traditional paraphernalia. Scobuty comes in cream form, for making the skin lighter, brighter, and whiter.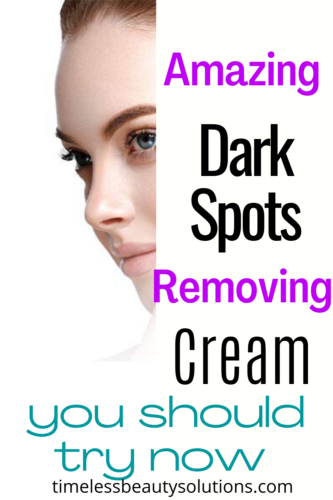 It can be used in many parts of the body, including the face. Other benefits from this cream include the treatment of Melasma. Melasma is brown to gray patches on the skin. It comes on the cheeks.
At times, it may be on the nose bridge, chin, forehead, and even upper lip.
Its presence makes the skin look fine and unevenly toned.
Scobuty cream offers treatment for this skin problem.
This cream can also remove freckles, skin pigmentation, age spots, and dark spots.
If you`re wondering how to remove dark spots from acne then this is the product for you.
Sun's harsh rays are to be blamed for melasma and hyperpigmentation.
Skin discoloration and uneven skin tone require more makeup. This can be avoided by using Scobuty cream.
If you are going to use skin lightening creams, you should also know skin bleaching cream side effects, as skin bleaching creams have always been controversial.

You might also like
Are Skin Whitening Treatments Safe?
The whitening ability of this cream can be attributed to its ingredients reactivating dermal cells and promoting their regeneration as well as growth.
The ingredients in this cream also promote the regeneration of collagen.
In addition, the ingredients in Scobuty cream decompose stains and increase metabolism which improves blood circulation and consequently the health of the skin cells.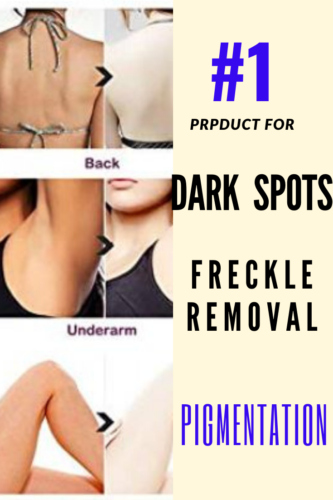 It contributes to the youthful appearance of the skin and helps the cells fight infections if any.
Scobuty cream uses natural ingredients to reduce scars, age spots, freckles, and other skin discolorations to even the skin tone.
(check an earlier post about this age spot removing device)
It also uses natural ingredients to brighten as well as whiten the skin, making it a safe product even for sensitive skin.
Customers who bought this product may find these other products useful:
Admire my skin dark spot remover
Arbutin is the ingredient that is used for reducing blemishes and other types of skin discolorations, while an extract of Glycyrrhiza glabra is used as an anti-inflammatory ingredient.
This extract is antioxidant as well, capable of preventing excessive oil production, and also brings down acne breakouts.
Apart from these natural ingredients Scobutys, this cream includes glycerin and water as well.
Glycerine is known to prevent cracks in the skin, especially in winter.
Basically, it makes the skin smooth therefore it also prevents wrinkles. It also tones the skin and heals any wounds on it. It is very gentle on the skin
so its healing properties do not irritate the skin. It also increases the elasticity of the skin, which is another desirable feature in anti-aging creams. The water in the product is to hydrate the skin.
Pros Of Using Scobuty Skin Bleaching Cream
This is one cream that can be used on any part of the body, be it the armpit, face, elbows, inner thighs, neck, and knees to brighten the skin in those places.
Scobuty Skin Bleaching Cream is an anti-inflammatory product.
It is an antioxidant product as well
An affordable and easy-to-use product.
This is a gentle product because of glycerine and other natural ingredients.
The difference is noticeable in about a week's time, though people may have to use it for over a month for a more satisfactory outcome.
It is light and creamy and permeates in the skin easily thanks to glycerine in it.
It also serves as a light moisturizer
Cons
Dark spot correctors to fade hyperpigmentation may not always work the same on every skin tone.
This is a spot remover, so the name may be confusing to some.
Who It Is For
This product is designed for those who have scars, age spots, liver spots, melasma, uneven skin texture, and other types of hyperpigmentation that ruin the even tone of the skin.
This product reduces those blemishes, to improve the skin tone.
It is slightly superior to mild products, though it cannot be anywhere a product that beauty professionals would use for the purpose.
But it does help in reducing these blemishes and whitening the skin, apart from moisturizing it and preventing damage to collagen.
The anti-aging properties are limited but blemish-removing properties are worth checking
In most cases. However, it can be a great beginner's cream, to be used when the person turns 30 and the first wrinkles start appearing.
Which Cream Is Best For Permanent Skin Whitening?
I think Scobuty skin bleaching cream will be high up on the list.
But knowing that some of these creams have been banned in some countries, it`s hard to really say.
Because a product is only good if you can use it.
But it's funny, you`ll go to a country and find a product is banned, but then you cross the border, and you can buy it and come back with it for use.
Other Alternatives To Skin Bleaching
Not everyone wants to use pigment correction creams, that`s ok and understandable. There are other products you can use to brighten dark spots on your skin.
Chemical Peels
Chemical peels are great for removing the thick layer of dead skin cells that can accumulate on your body causing dark spots.
The acids in these treatments work at higher concentrations, but like other skincare products out there, to experience side effects like blistering or irritation after using one!
So consult with an expert if unsure about safety precautions beforehand or during treatment and what aftercare will best suit you.
If you're looking to get rid of your dark spots, a chemical peel may be the answer.
Laser Treatment
In a world with so many options for hyperpigmentation treatment, laser peel is one of the most popular. It uses beams of light to reduce pigmentation and it has been proven safe in clinical trials without any major side effects or harm done to your skin!
Microdermabrasion
Microdermabrasion is a great treatment for skin discoloration. The treatments are safe, relaxing, and noninvasive.
This type of treatment utilizes soft grits which lightly scratch away at the surface layer cells causing new skin to be formed.
You may like
Microdermabrasion treatment benefits
What is microdermabrasion treatment and is it safe?
Zeny pro microdermabrasion machine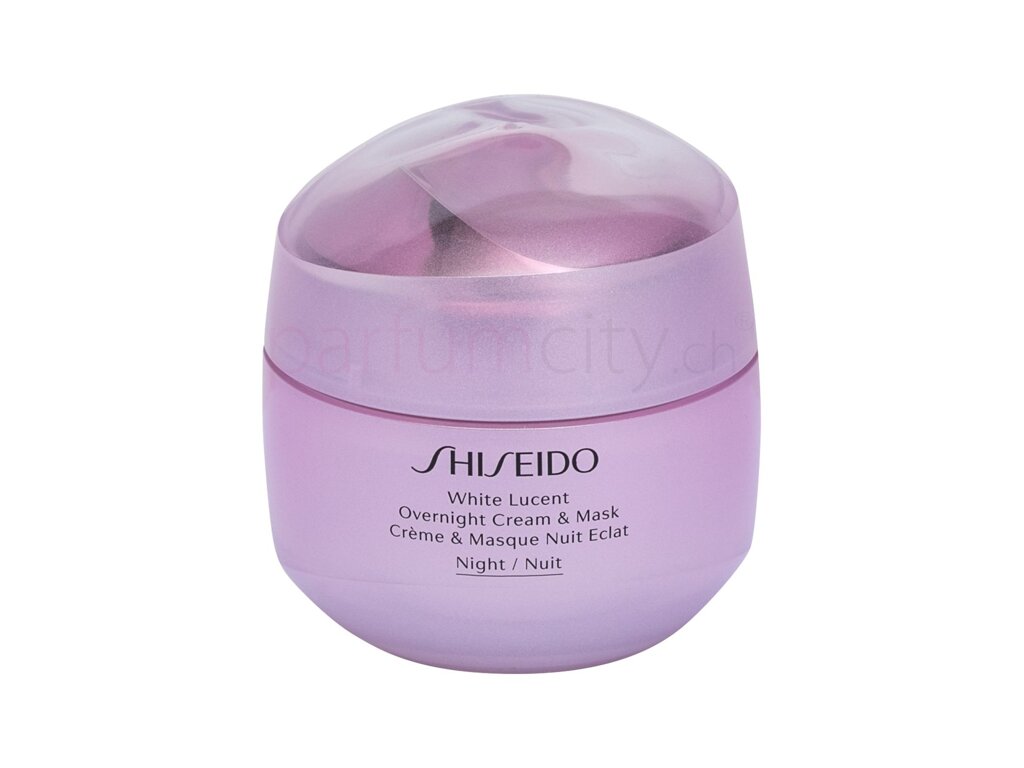 Now if you`ve been reading our blog long enough, you know we always look for similar products.
We feel that if you can`t find Scobuty Skin Bleaching Cream for whatever reason, a close 2nd you can look for is Shiseido.
A second alternative will be Admire my skin with ingredients like Vitamin C, Salicylic acid, Azeaalaic acia, Lactic acid, it meets most of our skin needs.
It works with all skin types Fair, Medium, Dark, Medium Dark, Very Dark, and mature skin so it`s a win-win when removing age spots and trying to fade old scars.
Overview
Salient features of Scobuty Skin Bleaching Cream:
This cream has arbutin for removing blemishes, age spots, hyperpigmentation, etc.
Extract from Glycyrrhiza glabra adds antioxidants, which destroy free radicals and prevent damage to collagen. It also controls oil production.
Glycerine makes the skin smooth.
Water moisturizes the skin.
Price
As of date, this product is available for approximately $21.
Where To Buy 
Worth Mentioning
For anyone using skin-lightening creams, you should know that these creams have always been controversial in many countries.
Places like UAE have banned AHA Lightening Gel, HQ Lightening Gel, and Bionic Skin Lightening Gel.
so if you`re going to buy Scobuty just know it`s controversial and depending on where you are, it might not be available. (source gulfnews.com)
But I believe online vendors always have this product for sale so, it might help to look around.
Before we end this post, there`s one question that we really need to answer.
Q-Is Skin Lightening Without Bleaching Cream Possible?
If you want to remove dark patches without products containing hydroquinone, you can use kojic acid, creams, or serums with vitamin C and glycolic acid.
It is also advisable to use SPF sunscreen, I never leave the house without sunscreen and my skin shows it.
Neutrogena Ultra Sheer is lightweight, water-resistant,fast-absorbing and with its matte finish, there`s no that shiny, fatty/greasy feeling to your skin.
Obagi Medical Nu-Derm is a skin-lightening cream. It works by breaking down the pigment that already exists in your skin. It also does not carry the risk of irritation or inflammation so you should give it a try.
So the answer is yes, skin lightening without using bleaching creams is possible.
You may like                       
Know the ingredients in skincare products
The best-tinted moisturizer for your skin
Q-Is Skin Lightening And bleaching Permanent?
Now some people will tell you otherwise, but unfortunately, there is no skincare product or skin-lightening treatment that will permanently affect the skin's color.
The skin cells are constantly turning over and are continuously affected by sun exposure and hormonal changes
If you understand anything about skin cells turnover, then you know that your skin sheds. This is more so for darker-skinned people who want to permanently change their skin color.
Final Verdict On Scobuty Skin Bleaching Cream
The product is definitely worth it for those people who do not have smooth even-toned skin because of hyperpigmentation, age spots, liver spots, melasma, etc, and even those who have started developing some wrinkles.
However, people with sensitive skin need to consult their dermatologists as some ingredients may cause adverse reactions and side effects.
Did you find this review helpful? Leave us a comment below and share what you found helpful. Feel free to share on Facebook or Twitter by using the share buttons.