Product Name
Zeny's Pro Diamond Dermabrasion Microdermabrasion Safe Skin Peel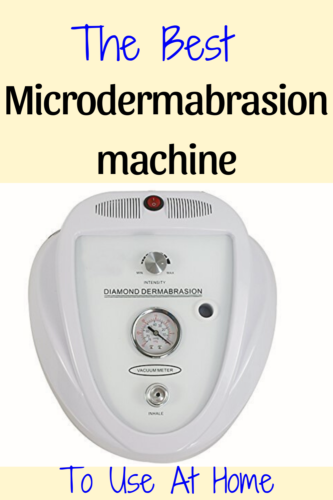 Overall Ranking: 4.0 out of 5
Price: Approximately $90
Owners: Zeny
Website: www.zeny.com 

Introduction To Zeny Pro
Zeny's "Pro diamond dermabrasion" is a sophisticated machine to be used at home for microdermabrasion.
Microdermabrasion is one of the most effective skincare treatments for reducing aging symptoms. In addition to reducing wrinkles and fine lines, this treatment makes the skin vibrant, supple, and bright.
It also reduces scars, age spots, melasma, and blackheads. Besides, acne outbreaks come down. Therefore, skin tone becomes more even, and dullness disappears overtime to leave your face looking and feeling fresh and healthy.
The process also improves the absorption of many of the skincare creams, lotions, etc., because of which these products become more effective.
Zeny Pro Microdermabrasion sloughs off dead skin cells, opens pores öeaving your skin ready to absorb skin creams, moisturizers and serums more effectively. This is a safe skin peel for home use and user-friendly.
Microdermabrasion is a cheaper alternative to laser treatment, though effects are not as long-lasting. Usually, the effects last from a few weeks to a few months.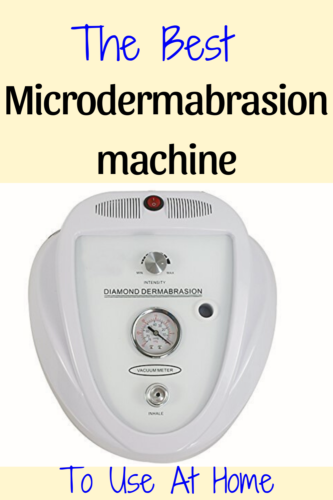 The benefits vary based on the extent of the damage. Some microdermabrasion systems may have crystals and or chemicals, which do not suit all skin types.
Zeny's "Pro diamond dermabrasion" system does not use any of such systems. Instead, it uses diamond tips for exfoliation or peeling the dead skin layer.
This makes Zeny's microdermabrasion system safer for all skin types.
It is a portable unit, which makes it easier to carry around, though it cannot be carried in purses and handbags as some of the dermabrasion tools can be. Nevertheless, it is designed for home use and is fairly light too.
However, it comes with most microdermabrasion components that exist in the types of equipment used in spas. The list includes stainless steel "wands" on which diamond tips are to be affixed.
In all, there are three such wands, but 9 tips. These tips are screwed on to the wands, but not before inserting a rubber ring in between to make vacuuming unit more effective.
There are filters as well so that whatever is sucked in by the vacuum does not enter the machine and ruins its mechanism.
In so far as the suction unit goes, the device has a vacuum gauge showing the minimum and maximum. The maximum suction possible with this device is around 65 to 68cmHg.
A white colored hose is provided for this unit. Exfoliation and buffing are done gently in this device.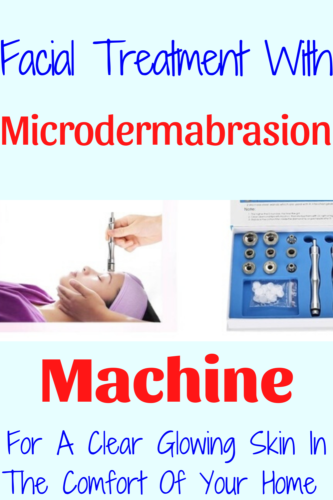 Pros
It's a comprehensive unit for specialized microdermabrasion, offering more control on the act since the user can decide exactly where the skin needs to be buffed. The user gets to decide the level of vacuuming needed as well as the tooltip needed for the skin area, and how long the buffing needs to be done in the skin area.
The results are fairly long-lasting. Many people opt for microdermabrasion only once in a fortnight or so. Some may get it done once in a couple of months.
Compared to spas, this device is highly affordable.

It has no consumables such as microcrystals. 

Zeny Pro is a portable device.

It is a fairly durable device.

The time taken to recover from the microdermabrasion session is low.

Cons

This device like other similar devices does not suck blackheads.

The vacuum hose tends to disconnect, and vacuuming power may not be sufficient.

The fuses tend to go off frequently.

The power cord too may not be of the best quality.

The device is complex when compared to other dermabrasion tools available in the market.

It is an expensive device

Who It Is For

This microdermabrasion device can be used by anybody who has skin related problems such as dullness, sagging, wrinkles, fine lines, acne scars, injury scars, whiteheads, blackheads, melasma, etc.

It does give positive results. Youngsters would find it useful because it reduces scars as well as scar marks. Also, it improves skin tone. Older adults would be able to address their aging symptoms.

You might also find these products useful

If you want fresh youthful skin, you need to use Zeny pro, feels like your serums and moisturizers stay on the skin surface and not penetrating well, clogged pores are to blame, give your face some scrubbing with this easy to use home microdermabrasion machine.

Overview

Salient features of Zeny's "Pro diamond dermabrasion" are

9 diamond tips and three stainless steel wands. While many microdermabrasion devices are offering as many if not more, these are compact and considerably superior to the most.

The vacuuming unit comes with decent electrical cord and pipe, apart from the gauge that can indicate the varying levels of vacuuming pressure. A maximum range of 65 to 68cmHg suction is feasible in this device, which is as close to the vacuuming power that is used in spas.

Not many devices offer this level of vacuuming, which is enough for sucking out the removed dead cells and debris and yet not strong enough to damage the skin.

Because of this, the recovery time after microdermabrasion from this unit is much faster.

This is a portable unit with dimensions as small as 13.8 inches x 13.8 inches x 8.3 inches. Overall weight is merely 7.4 pounds.

How Much Does Zeny Pro Microdermabrasion cost?

As of date, the device can be bought for approximately $90. But depending on where you buy, the prices may differ, and please keep in mind the shipping costs depending on where you live.

Where can I buy Zeny Pro Microdermabrasion?

This tool can be bought from

Final Verdict

This product is ideal for those who do not have time on a regular basis for their beauty routine. It is affordable and portable, with fairly long-lasting results. It is also ideal for those with different types of skin damage.

Looking for similar products? then you might find this post helpful.

Did you find this review helpful? Leave us a comment below and share what you found helpful. Feel free to share on Facebook or Twitter by using the share buttons.