We no longer have to visit salons to be pampered, at-home skincare tools are now available to buy and use at home at your convenience.
Technological advancement, whether small it is, has transformed the way of our lives.
Innovations are tending to replace serums and creams that were being used before.
High-tech skincare tools are being developed to transform your skin, thus is no need to visit a dermatologist.
These facial, skin, and body devices are becoming more accessible and practical. The devices are improving skin treatments wholly.
Best Skin Care Tools for Home Use
The future of beauty is getting brighter. To prove this, this article has elaborated on the best skin care tools you can buy and use at your convenience.
Additionally, the devices have been approved for facial skin care at home.
Facial Cleansing Brushes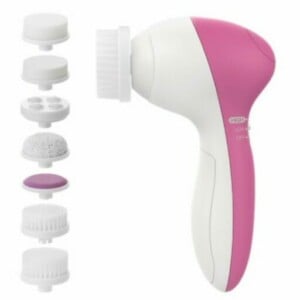 Facial cleansing brushes are those devices that are used to wash your face, removing dead skin cells, sweat, and other debris.
The devices were developed to clean the face, removing any residue from sunscreen or even the makeup.
Facial cleansing devices should be used as dermatologists recommend them. The founder of Ava MD, a dermatologist, Ava Shamban, recommends using skin gadgets that are touchless.
One advantage of these facial cleansing brushes is that they save time every time you need to wash your face.
However, these brushes should be well-maintained. Maintenance involves cleaning the brushes after each use. It helps in the prevention of bacteria formation.
Always inquire about the face-cleaning brush you intend to buy. It is crucial if you have delicate skin.
Look out for a brush that will not cause damages to your skin. One of the tips is to use your preferred cleaning brush once or twice every week.
Every individual has a different skin type.
It is good to buy a brush that is the right one for YOU, which suitably adheres to your skin type.
It is important to use a different brush head for your body than your face. This is because body brushes are associated with harshness.
Just a heads-up
In case you`re wondering why you should clean your face with a brush and not your hands, brushes penetrate deeper into your skin, opening pores and removing lodged dirt from your face.
A jade roller is a tool used for face massage. It can be made of jade or other stones with a cylinder at one end.
It is similar to a small paint roller. Jade rollers are often used to erase wrinkles and improve inflammatory skin conditions.
Massaging your skin using a jade stone is effective as it increases circulation.
White blood cells (protective cells that protect the body from diseases and infections) are contained in the lymphatic system fluid. The fluid flows at a slower rate.
Its speed can be improved manually by using a jade stone.
Jade rollers should be disinfected after use to reduce the transmission of bacteria. Ignorance and assumptions may result in more harm than good.
A jade roller can be used any time of the day and anytime your skin needs a calm massage.
However, it is recommended to roll a jade twice a day, in the morning and the evening. that is after you've cleaned your face.
Facial Steamers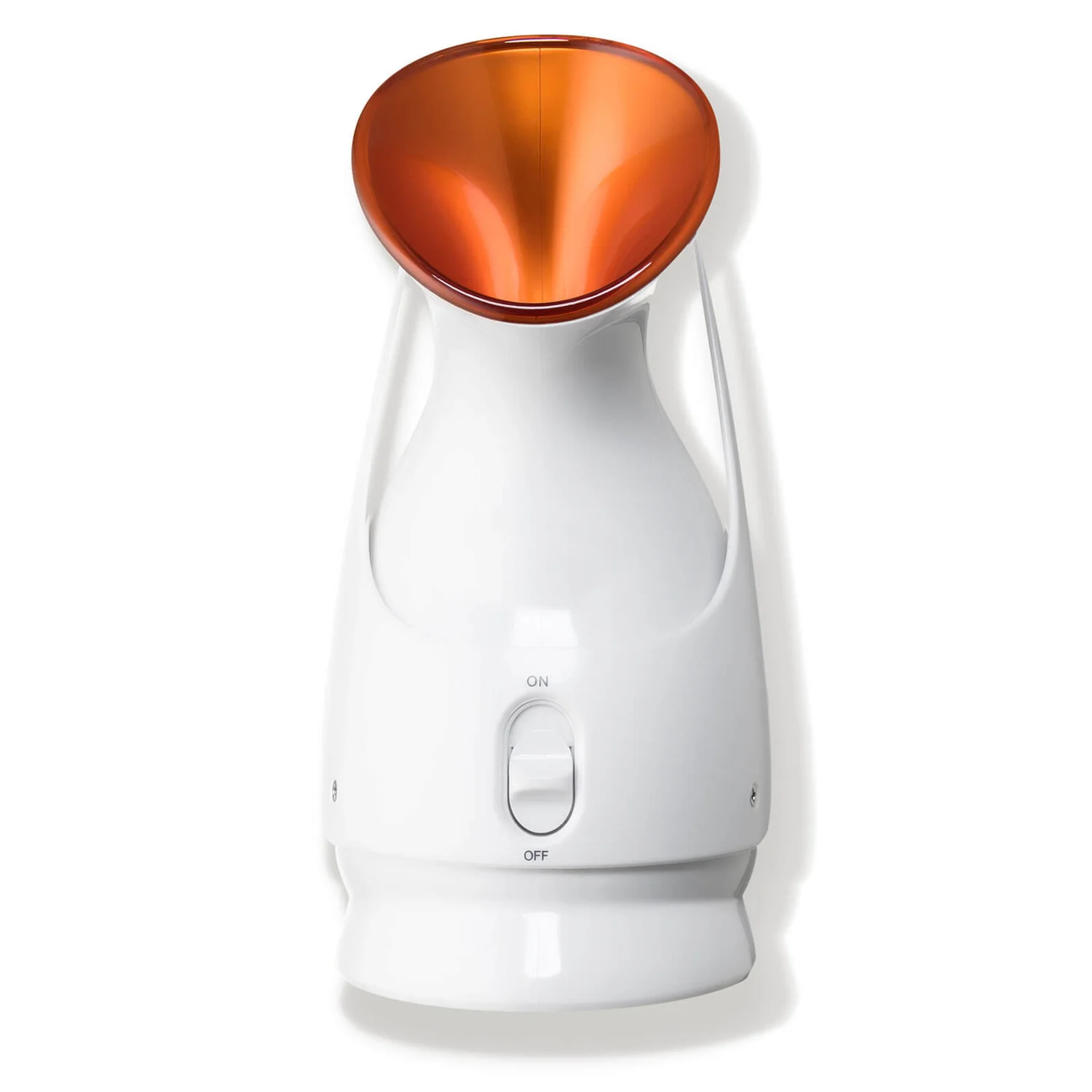 Facial steaming is crucial as it opens up your skin pores, thus softening blackheads and making them easier to remove.
It`s also easier to remove dirt and either deep sitting imperfections that do not belong in your skin.
Other benefits result from steaming your skin. They include the following;
Steaming hydrates the skin and opens clogged pores. It helps in increasing the level of oil production. It is what moisturizes the skin naturally.
Steaming promotes blood circulation. Warm steam dilates the blood vessels, thus increasing their circulation. The increased blood flow delivers oxygen to all parts of the body.
It is also affordable. Affordability has been made possible by making facial steamers accessible.
Thus, steaming can be done at the comfort of your home while using the device you have in hand. ( a good face steamer can sell for as low as $25)
Microdermabrasion machines are among the best skincare tools in the market today.
The device helps treat pores (whether enlarged or clogged), wrinkles, stretch marks, dark spots, and sun damage.
It reduces light acne scarring. However, it is not helpful for acne scars and wrinkles that are profound, but you can still successfully use it to flatten out wrinkles with continuous use.
It also helps in balancing oily and dry skin. Thus the skin becomes smoother for one treatment done.
When you have a microdermabrasion machine at home, it will save you money and time attending a spa for a microdermabrasion treatment.
Other Skincare Tools Worth Having
Now skin care tools are not limited to the above, there are more tools that you need to have if you want to keep your face healthy, clean, and youthful.
Also known as face spatulas, skin scrubbers are used to loosen up dead skin cells and build-up of oil and products, leaving you with a clean face.
Just as the name suggests, you use it to scrub your face.
Scrubbers are for buffing away dead skin cells, this, in turn, stimulates circulation to the skin, which encourages its natural renewal skin process and the production of collagen.
Face Massager–Although this may sound like an unnecessary investment, face massagers help your skin eliminate toxins. Face massage tools come as manual jade rollers or facial electric managers.
Derma Roller– It's a roller with small microneedles that when rolled over your skin, it create little punctures on the skin surface, this allows your skin to create new collagen during skin repair itself.
Blackhead Extractor Tool– a tool that helps to remove blackheads, whiteheads, pimples, comedones, and zits. This tool in my opinion is a must-have for everyone who wants that smooth face.
Dermaplaning Machine- Dermaplanting will even skin tone, and reduce the appearance of fine lines and wrinkles by scrubbing out the outer layer of old skin.
Do skin tools actually work?
The answer is yes and no. Depending on what tool you are using you need to use your skincare tools not just once but continuously.Most of the time, people will buy skincare tools, use it once then move on to something else, in this case, no matter what product you`re using, you`ll not see results.Are skincare tools necessary?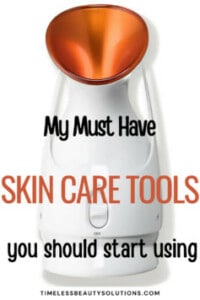 When it comes to proper skin care, we think about moisturizers and cleansers, but tools like blackhead extractors are a must-have if you`re looking to keep your skin in tip-top condition.
Remember most of these skincare tools last long, so consider them almost a one-time investment(cheaper than your moisturizer). Very economical and beats visiting the salon.
What Is The Number One Skincare Tool?
I think this depends on what you are looking to achieve, and what your skin needs are, but if I were to choose just one, then it would be a microdermabrasion machine. You can read this post on microdermabrasion and the benefits of using the machine.
But, if you can afford all the tools, go for it. You can purchase the items all in one place here.
Conclusion On Skin Care Tools
The above-listed skincare tools are the best for your skincare treatment at home. They are also enjoyable as it is in a spa.
With these tools, you can be confident putting your face forward as you`ll always have a celebrity-like face without the price tag.
Please give them a trial for that glorious glow without getting to a spa. All products are available at Amazon.