We all know the feeling, standing in front of the mirror and seeing those eyebags, dark circles making you look unrested.
Fine lines telling you wrinkles are on the way, eye bags reminding you you did not sleep enough and the list goes on.
That`s the time you need to reach for the best under eye cream that meets your needs.
Introducing Pure Biology Premium Total Eye Cream Serum
Premium Total Eye Cream serum is specially developed for reducing aging symptoms near eyes like crow lines, dark circles, and eye bags.
It is no secret that the skin near the eye is more sensitive when compared to the skin elsewhere on the face neck and body. Therefore, any product that is used there should not result in adverse reactions and side effects.
Such products should also not contain any ingredients that can irritate or harm the eyes.
Therefore, such specialized products are necessary to address specific problems.
It is a different issue that the product is effective in other parts of the face as well.
Basic ingredients are Hyaluronic acid, Vitamin C, E, Argan oil, Shea butter, Primrose Oil, Caffeine and Aloe vera extract.
In addition to these, there are proprietary formulations added for reducing wrinkles.
These two formulations have been clinically proven. This being a "non-Rx grade" cosmetic product, the clinical results have been compared with similar products and found to be the best.
Hyaluronic acid is used as a moisture-retaining agent or moisturizer. It also plays a role in skin repair.
Vitamin C ( "Magnesium Ascorbyl Phosphate") promotes collagen synthesis. Collagen is a magic protein that prevents skin from sagging by forming a mesh-like framework.
In addition, this vitamin also prevents Sun's rays from destroying the cells and tissues of the skin.
Vitamin E (Tocopheryl Acetate) is one of the best antioxidants around. It is used to prevent wrinkles, and other damage to the skin, apart from repairing any existing damage.
It also helps to reduce uneven pigmentation issues. This vitamin is also included for its anti-inflammatory properties.
Argan Oil obtained from the kernel ( Argania Spinosa) is primarily a hydrating agent.
Apart from moisturizing the skin, it also prevents wrinkles and defends the skin from damaging sun rays.
It is a rich source of Vitamin E so all the benefits of vitamin E are included. Though it is an "oil", it does not leave any greasy feeling as the oil gets absorbed by the skin.
Shea Butter (Butyrospermum Parkii) is another ingredient that is included for its long-lasting moisturizing effect.
Studies have shown benefits from it against aging symptoms like uneven skin tone, dark spots, and wrinkles.
This may be because it prevents collagen from breaking down or promotes the formation of collagen. Either way, it is useful for skin and gentle on it.
Primrose Oil ( Oenothera biennis) is also known as a moisturizer but it is more than that. It improves skin's complexion that is needed for dark circles around the eyes. It also reduces wrinkles.
Caffeine- topical application of this compound not only improves the blood flow to the specific part of the skin but also works as an antioxidant, which is why it does reduce the wrinkles some.
Juice of Aloe Barbadensis leaf consists of special amino acids that are conducive to increasing collagen. Therefore, the damage to the skin by the sun's rays is reduced. This extract includes some ingredients that soothe the skin.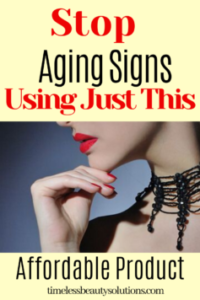 In addition to these ingredients, there are other ingredients as well such as
Cetearyl Alcohol,
Cetearyl olivate,
Hydrogenated polyisobutene,
Pentylene Glycol,
Ceteareth-20,
Beta-Glucan,
Isopropyl Myristate,
Sorbitan Olivate,
Avocado oil (Persea Gratissima),
Sodium Hyaluronate,
extract of Barley seed (Hordeum Vulgare),
Vitamin B (D-Panthenol),
Potassium Sorbate,
Glycerin,
Xanthan gum,
Trehalose,
Eyebright (Euphrasia Officinalis) extract,
Dimethiconol,
Cyclotetrasiloxane,
DMDM Hydantoin,
Cyclopentasiloxane,
Caprylyl Glycol,
Phenoxyethanol, "1,2 Hexanediol",
Aqua, etc.
All products come with weakness and Pure Biology Premium Total Eye Cream Serum is no exception, it has good points but there are some things that could be improved.
We`ll look at the good and not so good that you`ll find in this under eye cream.
Please remember these are my opinions, you might feel differently but I welcome your opinion and you can leave me a message at the end of this post.
Pros
The product is predominantly made from organic compounds. Such compounds do not result in adverse reactions or side effects usually because most of the ingredients are obtained naturally.
The product is good for delicate areas of the face, i.e., near eyes. They do not burn or cause tears as some of the other anti-aging products too. Even so, this product is good enough as an anti-aging cream as well.
It is, of course, effective in reducing dark circles around the eyes, and the crow lines, apart from bagginess around the eyes, giving a youthful and bright appearance.
Check an earlier post on dark circles here if you missed it.
It also moisturizes because of which you do not need a separate moisturizing routine.
It is non-greasy and yet rather smooth, so easy to apply and does not feel as if something is applied because of its gel-like feel. It can be used any time in the day be it morning or evening.
Its dispensing feature is important. An "airless pump" is used for dispensing it.
This pump has a vacuum system that prolongs the shelf life of the product as the natural ingredients do not get damaged.
It can be used even for quicker results to brighten face before party thanks to Symlift and Phyto-tensors included in it.
SymLift helps tighten and lift the skin giving it firm appearance, while Phyto tensors fill up those furrows of wrinkles temporarily.
It is a long-lasting product partly because of the airless pump, and partly because of the type of Vitamin C in this product.
The vitamin C in this product is "Magnesium Ascorbyl Phosphate", which is an extremely stable variety of Vitamin C.
Cons
The airless dispenser may not work at times and requires a special procedure to be followed to ensure functioning.
The product is rather mild, considering that it is developed for sensitive skin around the eyes. Therefore, it may take much longer to show anti-aging results in the cases of women with extensive skin damage.
Who Is Pure Biology Premium Total Eye Cream Serum For?
This product is introduced for women who have dark circles around their eyes or have puffiness and crow lines which make them look aged and are looking for the best under-eye cream.
It is a mild product but rapid results are also visible because of SymLift and Phyto-tensors included in it.
If you want the best under-eye cream for dark circles, this should be your go-to product.
Pure Biology Premium Total Eye Cream Serum Overview
This product includes an "airless vacuum pumping system", which prolongs the life of the product, and therefore, the benefits from the ingredients included in it.
It also includes extracts of stable Vitamin C which is another reason it lasts for longer than other products with vitamin C.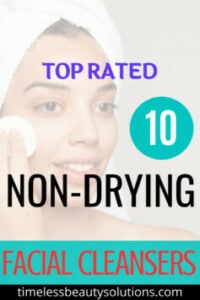 There are many natural found ingredients such as extracts obtained from Aloe leaves, and oil from Avocado, Primrose, Barley, Argan, apart from oil from Shea butter.
All these not only hydrate and prevent moisture from leaving the skin but also give the skin some glow.
If you want plumper softer skin, you`ll not go wrong with this product, there are no maybes, this is will reduce wrinkles and lift the skin and get you that fresh-looking hydrated skin.
Eyebright extract tightens the skin, apart from being a good antibacterial agent.
It is also an anti-inflammatory extract.
Vitamin B and E along with Vitamin C work to bring down skin damage caused by the sun's harmful UV rays, which release free radicals.
Therefore, they also bring down dark circles with the help of caffeine that increases antioxidants.
Vitamin C not only repairs the skin damage but also prevents it.
Because it induces more collagen production, it firms up the skin, lightens the complexion, and overall, brightens the complexion.
It also helps the moisturizing agents to penetrate.
The SymLift technology used in this product is therefore for lifting up the sagging skin.
You may like:
The best over the counter wrinkle creams
While Phyto tensors not only fill up the wrinkled furrows but also give them an even look.
The inclusion of these two sets of ingredients helps the user get almost instantaneous results against aging looks.
Price

I started by mentioning an under-eye cream that cost under $50, I was not joking.
This product with so many advantages cost just $32, if you want to remove dark circles under eyes causes and all that undesired signs of aging, this is the go-to product without breaking the bank.
Final Verdict
Considering that the product is mild and is mostly made from natural ingredients.
It is worthwhile buying especially since it can be used for both instant results and long-term results after prolonged usage so it`s really cost-effective.
Moreover, it works as a moisturizer as well and can replace the moisturizer routine so instead of buying different products, you just invest in this one skincare product.
You may like
Non-drying, non-perfumed face wash
Finding the best facial cleansing brushes
And Now To Some Q&A
Q-Do I specifically need under-eye cream?
A-Yes you do, under eye creams, are very gentle as they`ve been made just for that part, you can use your under-eye cream on your face,(if you have enough of it) but avoid using your facial cream for under eyes.
Conclusion On The Best Under Eye Cream For under $50
Its airless pump is another reason this product scores over other similar eye creams and anti-aging products.
People with extremely sensitive skin should check whether it suits their skin type as there are a few chemical ingredients in the product.
Check out how to check for skin sensitivity or tell your skin type.
I hope this post is of value to you, if you have any questions, please do leave me a message below.
If you`re wondering where to buy Pure Biology, an anti-aging day and night cream,Amazon.com, Beautylish.com and other online stores are my recommendations.