Wrinkle creams need not cost a fortune, this post will share the best over the counter wrinkle creams that work and what you should look for when buying anti-aging skincare products.


As you get older, your skin needs more love, you need products that will tone, plump, tighten and moisturize your skin.
Wrinkles tend to look worse on the face and neck, and especially around the delicate eye area.
They can develop more prominently on these areas because they get the most sun exposure.
We are going to look into some of the best over-the-counter wrinkle creams out there.
 Many women and even men want to find that perfect face wrinkles removal treatment that will not only soften the appearance of fine lines and wrinkles but also help to prevent or delay new ones from forming.
If you already have deep wrinkles, check my earlier post on best creams for deep wrinkles here if you missed it. There you will find tips on how to remove deep wrinkles.
 If your wrinkles really bother you, then there is a lot that you can do to slow down their development, and also to smooth out the troublesome wrinkles you already have.
What causes facial wrinkles?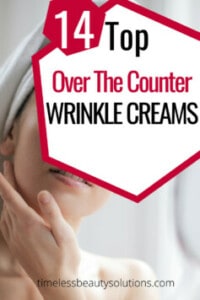 There are a lot of factors that can contribute to the formation of wrinkles on your face, and one of the most common causes is smoking.
The best thing you could possibly do for your skin, as well as your overall general health, would be to give up smoking, why spend money on the best over-the-counter wrinkle creams while still smoke?
You don't want to keep burning money while at the same time damaging your health do you? 
 Excessive sun exposure is another major trigger, and this can be addressed by simply reducing the length of time you spend in direct sunlight, or to alter your routine so that you spend time outside when the sun is not at its strongest.
But no matter what time you get sun exposure, always use a good sunscreen.
Simple things like sunglasses help by protecting your eyes and stopping you from squinting which increases those unwanted lines.

The sun is at its most damaging between 11 am and 3 pm, so if you can avoid going out at these times, or actively seek out shade to sit or work in during these times, then you will be doing your skin a big favor!
That being said, the sun is hotter in some places, like near the equator than it is hotter in the UK for example, so always try and find a balance.
Someone living near the equator will need stronger sunscreen as someone living in the UK, but no matter where you live, do protect your skin.
Some basic questions you may have about wrinkle creams before we get to the products.
Do wrinkle creams work?
How well anti-aging creams will work often depends on the ingredients. There are no miracle potions in anti-wrinkle creams.
With continuous use, they help plump the skin making fine lines and wrinkles less visible and reducing the appearance of sunspots. But if you expect overnight success then you are bound for disappointment.
Main ingredients in anti-aging products
Almost all anti-aging creams, lotions, gels, and serums are made of water, oils, and other ingredients. It`s important to note that moisturizers are lotions.
What`s in the beauty products you`re using?
Wrinkle creams do have added ingredients to improve skin texture and tone, the effectiveness of a product will depend on the ingredients as well as your skin type.
How well you take care of your skin. Your lifestyle too plays a major role as to how soon wrinkles and signs of aging appear on your face.
At what age should you start using wrinkle creams?
Most of us ignore anti-aging skincare products in our 20s as we think we are too young, we don`t have wrinkles"yet" so we don`t need anti-aging skincare.
But dermatologists say you should start using anti-aging products in your mid-20s, according to the American Academy of Dermatology. So stop ignoring the anti-wrinkle products.
Start using anti-aging products before signs become fully visible on your skin, this is a way to delay the aging process and delay its onset, the best anti wrinkles cream produces results, but not overnight.
The earlier you get your hands on anti-aging products the better chance you have at delaying wrinkles, age spots, and fine lines on your skin.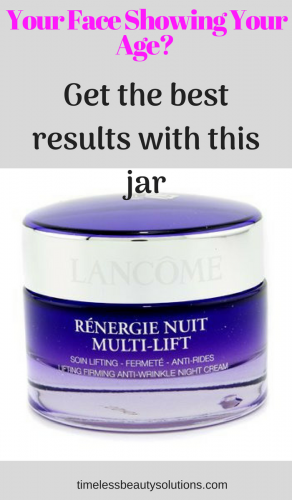 What Are The Best Over The Counter Wrinkle Creams
Good skin care using an effective anti-aging formula that contains active ingredients are by far the most effective way of improving the look of your facial wrinkles.
But before we look into wrinkle creams, you might want to check an earlier post on buying the best anti-wrinkle creams.
I do personally think affordable does not always mean cheaply made, and that the best cream is what you can comfortably afford.
 You have to be careful to choose the right products that will not affect your skin especially if you have sensitive skin.
Some formulas can be quite potent and can lead to skin reddening and skin peeling, so if you are trying out wrinkle treatments for the first time.
May I suggest the following two products that are formulated to be gentle, yet effective:
This ultra-fine high-performance Creme is specifically formulated for the delicate area around the eyes.
Developed with Multi-Tension technology to target skin layers to give you quick results with continued use.
Although it contains a powerful combination of hydrating agents that work to soften and reduce fine lines and wrinkles, it is also very gentle on sensitive skin.
 With continued and regular use, this cream will help to fortify the skin to give you younger-looking eyes with wrinkles and fine lines less visible.
The only downside is the price, at $119.99 from Amazon, it`s not exactly cheap or something you can just pick without budgeting for, but you can always look for more affordable alternatives.
This is a rich eye cream that helps to diminish the look of fine lines around the eyes. It is a soothing cream that you can use on eyelids as well as under the eyes, and it helps to calm eye puffiness.
Testers recommend that this is used twice per day to plump out and moisturize the skin to leave the area looking more radiant and wrinkle-free face.
 Because of the science that has gone into these specially formulated creams, you know they will deliver the positive results you desire.
Again here the negative is the price tag, at $243, I can personally not justify spending so much but if you have the cash, it`s really a must-have.
Just do not expect overnight miracles, although these creams work like wonder, the done thing is to stick with it to see results, you can and will not see long-lasting results overnight.
 Effective face wrinkles removal products, like the two mentioned above, are really worth investing in if your wrinkles are becoming a real concern.
Wrinkle creams alone will not be enough, a healthy lifestyle does make a huge difference in your appearance and your life as a whole, change the way you live, kick out the bad habits.
I also do recommend having microdermabrasion to deeply clean your face whenever possible, this can be done in the comfort of your home.
Invest in a good at-home microdermabrasion machine as mentioned in this post if you missed it. Microdermabrasion is non-invasive and suitable for all skin types.
To purchase any of the above face wrinkle removal creams, click here if you need more information on more of my posts, leave me a message below.
Conclusion On The Best Over The Counter Wrinkle Creams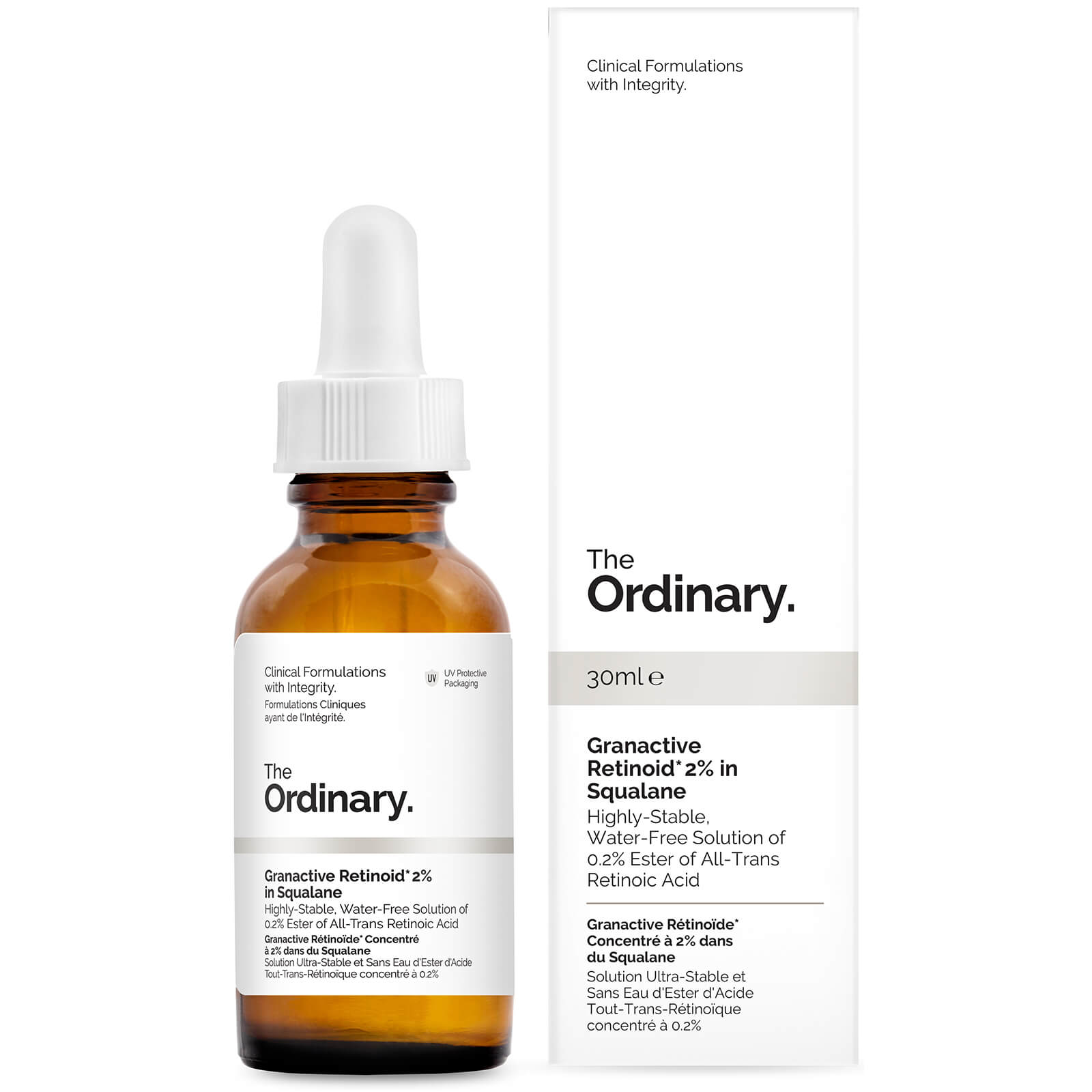 Wrinkles do not appear overnight, be patient and stay true to whatever wrinkles treatment you choose using any of the best over-the-counter wrinkle creams named.
Since we do not notice the appearance of wrinkles immediately, we do think they"just happened", as a result, we tend to expect miracles when trying to remove wrinkles.
Well, there is no magic wrinkle cream out there, the magic is to go it step by step.
I would like to hear from you, how do you fight wrinkles, what shop-bought anti-wrinkles creams do you use or do you prefer home remedies? Let me know.