When it comes to skincare, you want the best you can afford, this post is for anyone who wants the best skin barrier repair cream that works on most skin types.
A product you can use for face and body so you only need to get a single product.
People with eczema and other skin related problems like acne, who want the best general ceramide lotion for the skin will love this wonderful treatment.
Although there are many such products out there, this post will concentrate on one product: Zelens' Power D Treatment Drops.
Zelens' Power D Treatment Drops Review

Product Name: Zelens' Power D Treatment Drops
Overall Rating: 3.9 out of 5
Price: $259.98
Owners: Zelens'
Product Type: Serum
Website: www.zelens.com
Introduction To Zelens' Power D Treatment Drops
This supercharged vitamin-rich treatment drops are potent and penetrate the skin deeply.
It delivers age-defying nutrients in high concentrations at the lowest skin levels.
This is a fortifying serum which lessens fine lines and acts as an elasticizing powerhouse.
Power Dramatically enhances the resilience of your skin to reinforce barrier function to protect the skin by sealing in the moisture and nutrients while locking the harmful bits out.
Zelens' Power D Treatment Drops restores and protects the skin with its high potency and anti-aging formula which is rich in Provitamin D and bio-mimetic lipids.
Provitamin D and bio-mimetic lipids are similar to the ones found naturally in the skin. It works to replenish and fortify the skin epidermis.
 The serum expertly restores the natural protective barrier of the skin.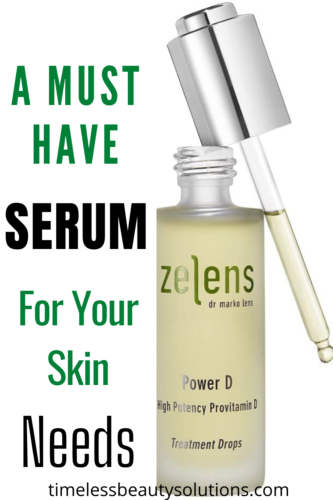 Zelens helps boost resilience and make the skin better equipped in combating external aggressors such as free radical attacks.
It helps in maintaining a healthy and youthful-looking complexion.
The serum is infused with a botanical complex of powerful plant sterols.
This treatment strengthens the resisting ability of the skin along with plumping up the skin to deliver a supple and healthy-looking skin.
Want to replenish lipids? Zelens helps in replenishing precious lipids that protect the skin against microbial attack.
This helps in keeping the blemishes at bay and control skin conditions such as dermatitis.
It helps protect the skin against environmental stresses and fortifies the fragile fabric of the skin.
An All-Round Skin Care
This is an ideal serum for sensitive skin types. It promotes the regeneration of new skin cells and the repairing of damaged tissues. It enhances skin elasticity and helps in hydrating the skin by including hyaluronic acid. 
To get desired results, you only need to massage the serum on top of your usual day cream.
Massage gently with fingertips to let the serum get absorbed into the skin to maximize the serum's effects.
 Ingredients In This Skin Care Product
Vitamin D ingredient helps in contributing to the regulation of keratinocytes' growth along with the building of a protective layer.
This makes the skin stronger as well as better equipped in fighting against stressors.
Other ingredients include: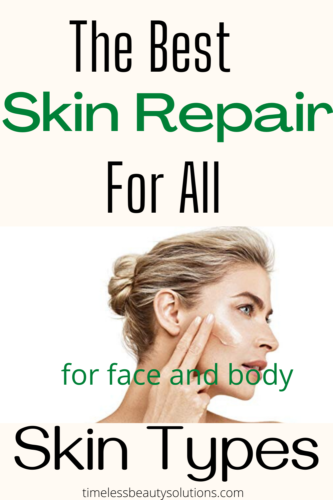 Provitamin D,

Phospholipids,

Omega-3 And Omega-6,

Sterol Complex,

Soybean Sterols,

Sphingolipids,

Proprietary Botanical Complex,

Glycolipids,

Chondroitin Sulfate,

Tripeptide,

Yeast,

Hyaluronic Acid,

Corn Oil,

Vitamin E

Geranium Oil.
The most important ingredient in this serum 8s 7-dehydrocholesterol which is a precursor of vitamin D.
You Might Also like
Understanding what is in the beauty products you are using.
When this powerful agent is exposed to sunlight, it gets converted into vitamin D3.
Omega-3 and Omega-6 are derived from Safflower oil. They work toward restoring the lipid barrier of the skin and maintaining the skin's hydration levels.

Pros
The product restores as well as replenishes the lipid barrier.

It helps in strengthening and protecting the skin.

Power D helps in maintaining moisture levels.

It protects the skin against free radicals and environmental aggressors.

It gives the skin long-lasting hydration
Cons
It is not cheap, at $165, not everyone can afford this.

Who Is It For?
Everyone can use this serum. Especially those who have skin conditions like dermatitis.
Those with sensitive skin types, those who require anti-aging treatments, and those with sores or extreme skins.
Zelens' Power D Treatment Overview
Zelens' Power D Treatment Drops is a hugely fortifying serum cum oil. The serum feels and smells like good quality oils. It is slightly smelly but in a reassuring way.
It helps in strengthening the skin epidermis to protect the skin against bacterial infection.
This helps prevent skin acne, dermatitis, skin eczema, and psoriasis from getting infected.
The serum is a good option to check out for those who have other skin issues. It isn't being said lightly. It also treats the aging skin, especially from peri-menopausal onwards.
The results are immediately revitalizing.  
It delivers for almost everyone. It works well with anything with moisturizers being slightly more active serums. 
Zelens Power D Treatment Drops heals skin and helps in boosting its resilience. It helps in soothing, calming, and restoring skin to make it plumped and healthy.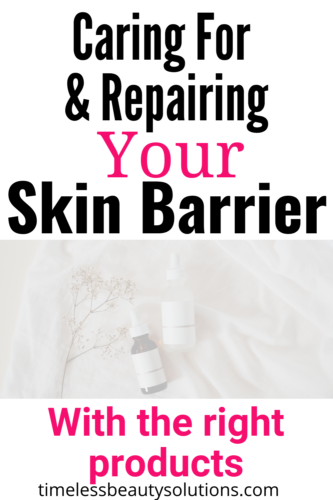 This should be your go-to when looking for the best skin barrier repair cream.
Where To Buy?
You can find Zelens Power D Treatment Drops at the following online stores:
www.amazon.com

www.zelens.com
Final Verdict
Skin health I can say starts with a healthy skin barrier and to keep it that way, you`ll need the best skin barrier repair cream you can afford.
Although Zelens Power D Treatment Drops is on the more expensive side for some, you can still buy more budget-friendly products by clicking the link below.

Power D Treatment Drops are made for those who suffer from the possibility of acne, skin allergy, or any other skin troubles. It is a natural as well as a man-made skincare product. It is also cruelty-free.
It can be used as a serum under your moisturizer. It is good for literally everything due to a multitude of reasons.
You may find that this product has not that many reviews, let that not be a reason, they have been around for a very long time and have a strong and loyal following for their quality cruelty-free and organic products.
helps fortify sensitized skin with a damaged barrier. If you're wondering how to repair the damaged skin barrier, you need to pick some products that will keep your skin feeling good and I hope this post has answered your questions.
But if you feel there is something or anything missing, just leave me a message below and I`ll get back to you.