Getting rid of deep wrinkles completely is impossible but what is possible is that you can reduce their appearance with the right deep wrinkle creams. Deep wrinkles are more visible on the forehead and around the mouth and eye than other parts of the body.
When looking for a deep wrinkle cream without a specific brand in mind, every product you come across will claim to work like a time machine that will make you look young again in an instant. This usually turns out to just smoke and mirrors even after you have spent the top dollar.
The following are deep wrinkle creams that have been widely used and proven to lessen the appearance of deep wrinkles.
Neutrogena Ageless Intensives Deep Wrinkle Moisturizing Night Cream
Get back the lost glory with this cream. It will hydrate and rejuvenate skin to smooth out deep wrinkles and age spots. Its unique combination of hyaluronic acid and Retinol SA can penetrate even the deepest wrinkles to make them less visible.
You don't have to wait for long to see changes since it just takes two weeks to work its magic. It has been tested by dermatologists for allergies so it is safe to use on sensitive skin.
What The Manufactures Say
100% had softer and smoother skin
97% saw a reduction in the look of fine line
89% saw a reduced appearance of age spots
71% saw significantly reduced the appearance of deep wrinkles
Dermatologist and ophthalmologist tested
Allergy tested
Non-comedogenic (won't clog pores)


Best Place To Buy Amazon
---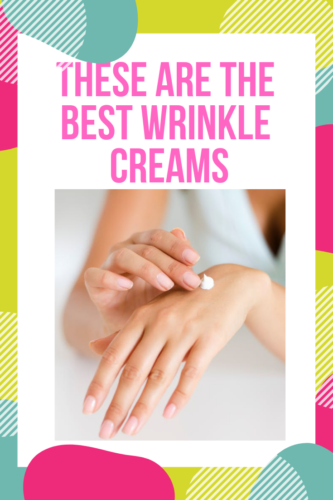 This cream is a workhorse when it comes to dismissing deep wrinkles. It has a blended formula of soluble collagen and hyaluronic acid which are products recommended by dermatologist for fading wrinkles.
Application of this cream re-sculpts the facial outline to reveal a firmer skin beaming with radiance and showing less noticeable wrinkles.
For even better results, you can use it with an anti-aging serum of your choice.Check these anti-aging products.
It`s non-greasy and can be applied under your foundation or makeup, can be used on face, neck, and chest for an almost immediate hydrating feel. The price is affordable too which makes it very acceptable.
What Users Say
This cream has very positive reviews at Amazon.
Best Place To Buy: Amazon
---
Dr. Denese New York Triple Strength Wrinkle Smoother 
Bring back the younger version of you with this cream. It gives the skin surface a tightening and firming effect that reduces the visibility of deep wrinkles to a great extent.
It is enriched with antioxidants, retinol, and peptides which are all ingredients that work effectively to diminish deep wrinkles. Just like its name suggests, it will smooth out deep wrinkles with its unique 'triple strength' and leave you looking and feeling many years younger.
Easy to apply and absorbs well and quite hydrating. Again it has positive reviews with the negative being the price tag, at $64, it`S not the cheapest out there.
---
ROC Retinol Correxion Deep Wrinkle Filler
You can never fail with Roc Retinol Correxion Deep Wrinkle Filler. It contains hyaluronic acid among other products that can only be described as a "breakthrough formula" and can penetrate even the toughest wrinkles.
It has been clinically proven to smooth out creases and re-plumb the skin instantly making deep wrinkles less visible and works without clogging pores.
It's even more amazing that this cream diminishes "crow's feet" in just four weeks! To get the most out of this product, start using it as early your thirties and your skin will thank you later on.
It's even more amazing that this cream diminishes "crow's feet" in just four weeks! To get the most out of this product, start using it as early your thirties and your skin will thank you later on.
Recommended if you are looking for the best product for normal to dry skin.At $52.97 it`s not very affordable for everyone.
---
Olay Regenerist Filling and Sealing Wrinkle treatment 
Olay Regenerist cream truly lives up to its name. It fills and seals deep wrinkles leaving you looking several years younger.
Olay Regenerist has been tested and dermatologically proven to penetrate deep into wrinkled skin to reduce the appearance of wrinkles not only in depth but also in length.
It seals in moisture making the skin look plump thus diminishing the look of deep wrinkles on the forehead and around the eyes and mouth.
Not only does Olay fills wrinkles, it seals fine lines making them less visible after just one use and moisturizing your skin at the same time.
Again at $55 it`s quite affordable given all it will help you achieve in fighting deep wrinkles.
---
L'Oreal Paris Youth Code Skin Recharger Day/ Night Cream
Discover the mysterious youth code secret just by using this cream. It has been dermatologically tested for gentleness so it can be used even on the most sensitive skin.
Boost your skin's hydration and restore a fresh glow to a dull skin after one day of using this cream on deep wrinkles. It's perfectly blended luxurious formula could just be the answer you need to lessen the visibility of those stubborn wrinkles. This can be used as day or night cream.
---
And Finally The Best Wrinkle Cream For Deep Wrinkles
La Prairie Cellular Power Charge Night
You may brush it off as too expensive and opt for cheaper creams but remember, "Cheap is expensive." Supercharge your skin with this cream's unique ingredient called retinyl palmitate that renews the skin by reenergizing and detoxifying skin cells.
Other ingredients include perfluorodecalin to help supply your skin with oxygen, grapefruit extracts to deeply moisturize skin.
It repairs deep wrinkles and erases age spots overnight revealing a smooth and velvety skin in the morning.
This high performance assists in cell renewal and help maintain skin firmness and youthfulness.La prairie helps rebuild the skin tissue cells to give almost immediate visible firmness.
Of all the best wrinkle creams for deep wrinkles, this is the most expensive but that`s irrelevant if you have the money, but at $336, you decide.
Best Place To Buy  Amazon 
---
Conclusion
You cannot stop yourself from aging but you can avoid getting deep wrinkles by maintaining a good skin care regime from an early age.
Taking great care of your skin helps you maintain a youthful look for many years to come. However, if you already have deep wrinkles, you need to stick to a particular wrinkle cream till you get noticeable results otherwise you may end up doing great damage to your skin with different products.