Product Name:LilyAna Naturals Eye Cream Moisturizer
(1.7 oz) 94% Natural Anti Aging Skin Care
Overall Ranking: 4.0 out of 5
Price: Approximately $16.60 to $19
Product Type: Cream
Manufacturers: LilyAna Naturals
User Reviews: Over 5,000 users gave this product 4 stars out of 5. Check user reviews here
Introduction
LilyAna Naturals is a US-based company. Its manufacturing facility is registered with the FDA. It is also certified as organic by the USDA.
Basic ingredients in this product are vitamin C, apart from the extract obtained from Hibiscus flower, oil from rosehip seed, vitamin E, etc.
The process of extraction and the proportion of such ingredients ensure that the product retains the natural components beneficial for moisturizing, and offers the desired benefits to customers.
The product can be used any time during the day, unlike the chemical-based moisturizers. It also does not react with makeup, so it can be used under it as well.
Benefits expected from this include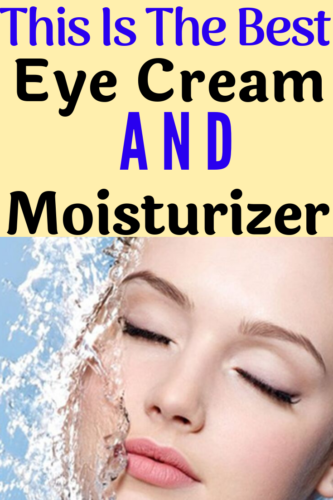 a. Reduction of sagging and puffiness around eyes. While it does offer this benefit, benefits are not instantaneous, and it cannot cover up for sleepless nights, or crying.
b. Reduces dryness of skin, which in turn reduces wrinkles, especially fine lines and crow lines around the eyes.
c. Reduction of scars and discoloration of the skin due to age, on the facial skin not essentially near the eyes.
d. The skin tone, as well as the texture of the skin, improves with this moisturizer. Because moisturizers hydrate skin.
The skin not only softens but also becomes smooth and plump. Its resilience or elasticity is increased in the process.
LilyAna Naturals Eye Cream MoisturizerPros:
1. The cream moisturizer is made from natural ingredients and without any extracts from any animals. Therefore, it can be used by people of all skin types without fearing adverse reactions and side effects.
2. There is no skin-specific formulation. Therefore, the same cream works for all skin types.
3. Though basically a moisturizer for the region around eyes, this cream can be used for moisturizing face neck hands and other parts of the body. Results from it are considerably superior to conventional moisturizers for facial skin, hands, etc., because of the concentrations of ingredients and combination.
4. The cream is also effective against wrinkles and effects are long-lasting.
5. The cream can improve skin tone, reduce scars, as well as discoloration.
6. Being moisturizer, it helps to improve the smoothness and suppleness of the skin.
7. It is light and does not react with conventional makeup ingredients. Therefore, it can be used under any makeup.
8. Use LilyAna day or night. Many of the chemical-based moisturizers have specific time regimens which are hard to follow. There is no such restriction with this moisturizing cream.
9. It is an affordable alternative to conventional creams made from chemicals.
10. Though the benefits seem to take a tad longer to be noticeable, unlike those from chemicals based moisturizers, they last longer too. Many conventional creams tend to camouflage rather than repair the skin damage. This product focuses on repairing skin damage.
11. It can be used by either sex to remove that puffiness around the eyes, and the crow lines.
Cons
1. It does not offer quick results, and people tend to give up.
2. The results are not dramatic either. This means benefits are slow and limited.
3. The packing once opened needs to be used up within specified time, as the ingredients being natural with no preservatives tend to lose their nature.
Who Is LilyAna Naturals Eye Cream Moisturizer For?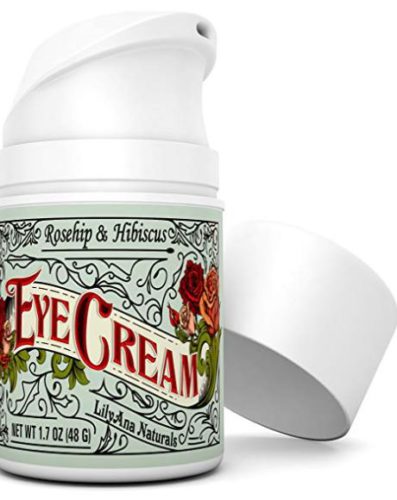 There is no age group for whom LilyAna Naturals Eye Cream Moisturizer natural anti-aging skincare is designed for.
Nor is it necessary that it be only used for skin near eyes. Men and women can both use LilyAna naturals eye cream.
Use LilyAna naturals on all skin types since no harsh chemicals are used to manufacture the product, nor any ingredients extracted from animals, that some people might be allergic to.
However, the product is not likely to show spectacular results in days but with continuous use, you`ll see results. (check an earlier post for more products for combination skin)
LilyAna Naturals Eye Cream Moisturizer Overview
LilyAna Naturals offers moisturizing eye cream that is made from completely natural ingredients. This means it has no harsh chemicals such as Parabens, artificial fragrances, and colors. Therefore, the side effects from this product are virtually nil.
Another reason LilyAna naturals eye cream moisturizer is worth buying is because it also does not contain anything obtained from animals, nor has it been tried and tested on any animals.
Click here to Check Cruelty-free skincare products from Amazon.
If you feel guilty about using products tried and tested on animals or obtained by being cruel to animals, you finally have a natural product for their beauty regimen.
Check here for an earlier post on a related product.
Basic ingredients in this product are:
a. Extract from the Hibiscus flower
b. Vitamin E
c. Vitamin C
d. The oil obtained from rosehip seed
The list is not exhaustive. But these are conventional products used in ancient anti-aging products. The difference is in ratios and extraction methods so that the properties of the extracts are retained and the best results are obtained faster.
Not only does this moisturizer reduce the bagginess around eyes, which makes people look older than they are; it also reduces crow lines and fine wrinkles.
It is also effective against scars as well as aging symptoms such as discoloration of the skin.
The reason such organic and natural products are becoming popular is the reactions from and on different skin types.
This product is extremely effective on all skin types unlike products with artificial ingredients and ingredients obtained from animals.
Usually, moisturizers and creams made from natural products take longer to show results unlike the creams and moisturizers made from chemicals.
LilyAna Naturals Eye Cream Moisturizer is no exception. However, it still manages to show results faster than other natural moisturizers and eye creams, and the results last longer, unlike those from chemicals based creams.
LilyAna Naturals Eye Cream Moisturizer Price
As of date, this product is available in the range of $16.60 to $19.
Final Verdict On Why This Is The Best Eye Cream Moisturizer
While chemical-based creams and moisturizers are quick to show results, they do harm the skin over a period. New products or more of the product may be needed to keep on getting the same results.
It is always better to opt for products that have natural ingredients even if they tend to be slow.
Such products can be included in the beauty regimen at an early age to delay the onset of aging symptoms. The skin around eyes tends to be more sensitive and dries more easily too.
Therefore, it requires more moisturizing. LilyAna Naturals Eye Cream Moisturizer offers both moisturizing and anti-aging properties. Since it can be used for the entire face and even neck, it is definitely a worthwhile product.