A glowing and blemish-free skin- is that what you dream about? Now it's time to stop dreaming and to act for getting your dream realized.
Of course, it isn't an easy feat to sort out the right skincare products for oily skin but this post will give you simple tips on the best skincare routine for oily skin.
Cleansing, doing away the clogged pores, reducing fine lines, eliminating pimples and the list goes on.
With these challenges, you might be wondering how come your friend spots a glowing skin all day long during the work hours.
Now the secret is out of the bag for you. Follow this best Skincare routine for oily skin for gaining youthful and glowing skin.
Cleaning Your Face The Morning Hours?
Step 1: Start with the cleanser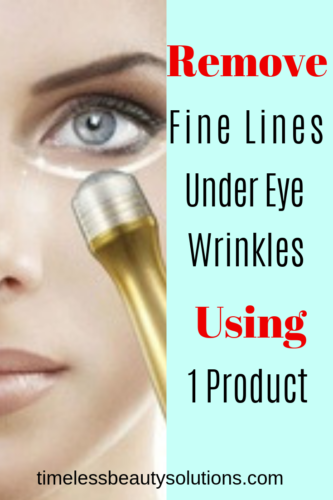 Cleansing cleans the skin from dirt and excess oils. Over the night, excess oil and dust would have been built in the skin.
These can clog the pores, and have to be removed gently. You need to work on this if you want to flaunt a blemish-free skin.
Step 2: Exfoliate the skin
Exfoliating the skin at least twice a week prevents clogged pores and rough skin.
This can also prevent the appearance of dull skin and fine lines. A gentle exfoliant is what you need.
AHAs and BHAs are the best options if you are looking forward to flaunting a radiant skin. Lightening of dark spots can be done by physical exfoliants.
Step 3: Toners
Toners are vital for both oily and dry skin. They keep the skin clean and remove any residues off the screen.
They minimize the pores and prepare the skin for the next set of the makeover.
They are also essential to maintain the moisture of the skin. They are known for refining, brightening, and soothing the skin.
Other Things To Be Done During The Day

Targeted Treatment
This part of the routine is highly specific. You can choose the products to suit your requirements.
You can decide to tackle the fine lines or decide to work on improving the skin tone.
In any of the cases, it is recommended to stick to watery products that can be absorbed by the skin with ease.
Moisturizers
Choose moisturizers that are light in weight. Heavy moisturizers can be absorbed into the skin and make it look even more oily.
You should also consider a good eye cream to keep the area around the eyes moisturized.
 Use a sunscreen
This is the crucial step of the morning routine. Apply sunscreen to protect the skin from UV rays, and it also keeps off premature aging. Ensure your sunscreen application is liberal.
If you think your foundation or BB cream has sunscreen and you can stick to them, drop the idea.
You need more protection, like half a spoon of sunscreen for your face. Your BB cream or the foundation cannot supply this.
Night Time  Skin Care Routine
Step 1: Cleanser
It is mandatory to use cleanser only when you wear makeup. It has multifold benefits for oily skin, and use a cleanser in the evenings too.
If you wear makeup, use an oil-based cleanser, and follow with the water-based cleanser to keep the skin free from dirt and excess oils.
Follow the ritual with toner and exfoliant. Exfoliate the skin 3 times a week.
Step 2: Sheet Masks
Sheet masks are loaded with serums, vitamins, and minerals. You can find them for different tasks.
There are sheet masks for anti-aging, purifying, skin tightening, skin lightening, and brightening.
You can find the sheet masks for any skin needs. There are also sheet masks for skin types. Don't worry if they would do good for your skin.
They are fabric cut and soaked in serums for various applications. You can use sheet masks in a week for once or twice. They are mini facial routine for your skin.
Step 3: Targeted Treatment
When you are concentrating on specific treatment for your skin, apply the serums on your skin at night.
This is the perfect way to get the desired results. If you are using sheet masks, this treatment can be skipped on that specific day or night.
Step 4: Moisturizer
Moisturize your skin to ensure the skin stays hydrated. This is one thing you never want to miss when it comes to facial care.
When you are all set for the morning and evening routines. It can be quite a puzzling activity to find the best products for your skin.
So we did the work and found the best oily skincare products that will give you results in no time and are affordable.
Some Popular Oily Skin Care Products
Here is a list of products that can give you the best results.Cleansers:
   Aveeno Clear Complexion foaming cleanser.

   Neogen real fresh foam green tea- it helps in removing dirt, sweat, and makeup.

   Whamisa organic flowers foaming gel- this is a gentle cleanser to remove sweat and dirt. It doesn't irritate the skin
ExfoliantsCOSRX one step original scrub pad- This is for single-use, and hydrates the skin. It penetrates the skin and keeps the skin clear.Toner
 Missha time revolution clear toner- It contains yeast extract to improve the cell turnover for maintaining the skin tone.

Whamisa organic flower toner- it is highly efficient in rebalancing the skin with extracts from a lotus flower.
Serums
Neogen pore refines serum-cleans the pores and clears off the impurities. It reduces excess sebum.

Missah time revolution white cure science blanc tone up serum- Rice bran and

extracts helps in lightening the skin.
Moisturizer
 Whamisa organic flowers water cream- it has a light texture, and helps in moisturizing and nourishing the skin.

Skinmiso pore zero night cream: It is a 7 in 1-night cream, that helps in controlling oil, whitening the skin and reducing the size of the pores.
Conclusion On The Best Skin Care Routine For Oily Skin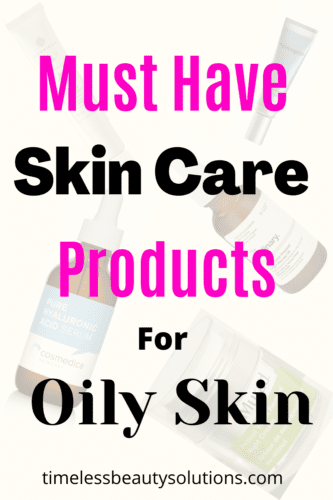 Now Doing all this is great, but if you can have a microdermabrasion face clean at least once a month.
Microdermabrasion removes all dirt and unclogs pores much better than manual cleaning. I mentioned how microdermabrasion works in this earlier post.
Oily skin doesn't mean you can't look gorgeous, but nailing the right skin care products is all you need.
Do not lay your hands on the cheap and random products as they can worsen and damage your skin.
Many women avoid putting moisturizers as they think it will make their skin more oily.
On the contrary, it will promote your skin to produce more oil to compensate for the dryness.
Follow the skincare routine, take care of your diet, sleep enough, drink enough water and be happy to see that your oily skin woes are alleviated.