Before we look into the best eczema treatment for adults is and what options are out there, we have to look at what eczema is, and the cause, this way, things will be easier to deal with.
Eczema is an unsightly skin rash that causes a lot of itchiness and is identifiable because of its red and scaly appearance that also has some watery blisters and bumps in between. Basically, it is just a skin allergy, caused by agents such as pollen. But its appearance is what makes people fear it.
The problem is compounded when opportune infections magnify the problem of this rash. Normally, eczema is not infectious, but the infection that proliferates in it can be infectious. Good news is that in many cases, the rash disappears with little or no care.
However, in other cases, this can be a persistent problem. The tendency to develop such an allergy is often passed down genetically. The environment can also play a role in a person developing eczema.   
Because of eczema's unsightly appearance, people look for beauty solutions and treatments. Treatments differ from person to person and it also differs as per types and ages.  Sometimes it affects the face, at other times it affects hands, body, or legs.
The fact that this skin condition can affect the very young as well as elderly proves that hormones play little role in such manifestation. The problem is, this skin condition, being atopic, i.e., related to the immune system, is not curable. It can only be managed. Now that we have that cleared, let`s look at the best eczema treatment for adults.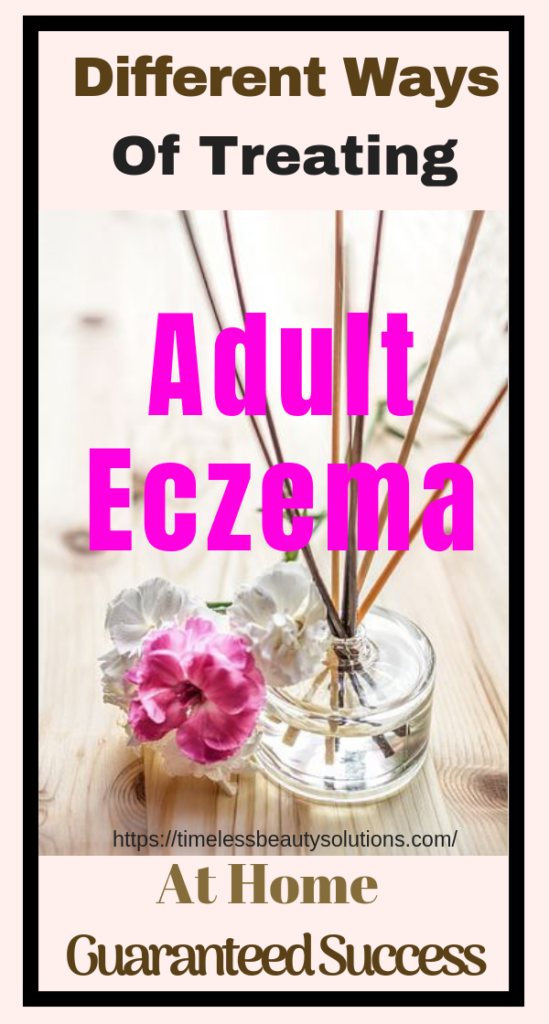 Managing Eczema
The following methods offer relief in most cases.
   Moisturizer application

   Bathing or washing the rash with lukewarm water

   Avoiding activities that lead to sweating in the area

   Dabbing gently instead of rubbing the area when wiping it

   Avoiding tight fitting garments and opting for clothes such as soft cotton

   In general, identifying what triggers the allergy, and doing best to avoid such allergens.
Eczema Medical Treatment
When simple conventional ways of eczema management fail, Eczema medical treatments become necessary. Any such treatment should be simple, affordable, effective, quick in giving results, results should be long-lasting, and finally, the product should have little or no side effects. That is a tall order indeed I know, but it is what it is. The results will surely outweigh the worry and discomfort.
Medical Treatments Include
⦁    Antibiotics when there is an infection accompanying the rash bout; as sometimes eczema rashes can get infected making it more uncomfortable.
⦁    Antifungal and antiviral medicines in case of fungal or viral infections; Believe me it`s no fun having eczema in your tongue and you`ll be glad if your doc can give you the antivirals.
⦁    Antihistamines for bringing down itchiness; and
⦁    Corticosteroid oral medication, or injection.
Apart From These, There Are Topical Applications Such As
     Special barrier removing moisturizers;

Like these here 

    Calcineurin inhibitors. These not only reduce inflammation but also prevent flare-ups.

   Topical creams and ointments containing corticosteroids.
And if you check that product, you`ll remember I mentioned it when I told you reasons I like using Aveeno products. You can check the post here if you missed it.
In addition to these is Phototherapy, which uses ultraviolet rays, more specifically A wave and B wave of ultraviolet rays.
Over The Counter that Offers The Best Eczema Treatment
Please understand that whatever you decide, this is not an overnight treatment, no matter how uncomfortable your eczema is, don`t expect it to be gone by morning, even the best eczema treatments take time. Like everyone else give it a week to see results but ideally, you should start seeing improvement in 3 days. In so far as cosmetics are concerned, the best eczema treatments available as of now are
1-Aveeno "Eczema Therapy Moisturizer":
This is a moisturizer made from oats. It costs approximately $11 and has no side effects. It can be bought from Walmart.
2-Aveeno's "Baby Eczema Therapy Moisturizing cream"
This is a product designed for babies suffering from eczema rash. It is free from harmful chemicals such as parabens and steroids. It is also free phthalates and fragrances. However, it does need to be applied a couple of times during the day. It is available for $13 on Amazon.
3-Neosporin "Eczema Essentials Daily Moisturizing cream":

This is for immediate relief from itching. There are no steroids or antibiotics in this product making it safe for daily use. The effect of this product also lasts longer. The only negative is it is designed for use only on the face. It is available at Walmart for $10.
4-Skinfix "Eczema Hand repair cream":
As the name suggests it is for a hand. Basically, this is also made from oatmeal but it does have other ingredients. It does not disappear quickly as would be desirable. However, it is effective. The cost, however, is on the higher side, i.e., it costs almost $18. This product can be bought from Amazon.
5-Fineline "Super Balm":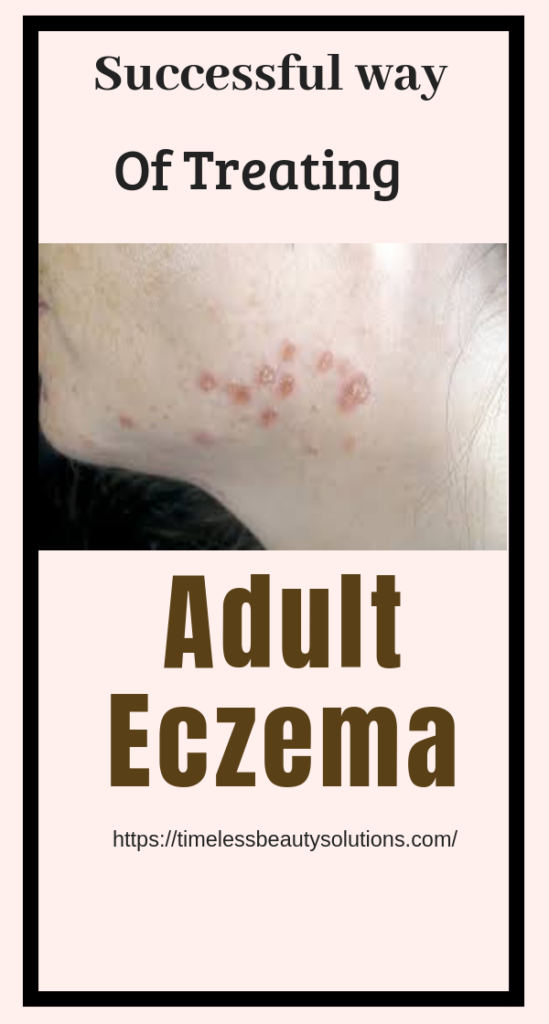 This one is both antiseptic as well as antibacterial. However, these properties are because of natural ingredients such as eucalyptus oil, tea tree oil, and lavender oil. Because of these ingredients, it can be used for treating ringworms as well as fungal infections. This product is primarily designed for feet but can be used for treating eczema in other parts of the body as well.
6-Eucerin "Eczema Relief Body crème":
This cream is one of the cheapest; it costs merely $7 on Amazon and is one of Amazon`s top choices. But it has plenty of benefits. For starters, it is made from oatmeal, licochalcone, and ceramide -3. These ingredients not only moisturize the skin, but they also reduce oil production in the skin, effectively reducing the factors responsible for periodic flare-ups. Its effect also lasts for almost an entire day.
7-Ora's "Amazing Herbal Touchy Skin Salve":
This product as the name suggests has herbal ingredients such as licorice root, Thyme, and John's Wort. It is easy to wear as it is not greasy. The product is popular because it is able to clear eczema rather quickly. As of date, it can be bought for $13 from Amazon.
Please note that all Eczema treatment products prices I mentioned here may change at any time,I just wanted to let you know so you have an idea what you expect to pay.
Conclusion On The Best Eczema Treatment For Adults
The list of best eczema treatments furnished herein is not exhaustive. These are essentially free from chemicals and best for eczema treatment at home. But that`s not to say they are not some of the best eczema treatments. However, there are products containing chemicals which are also effective. However, they are not suited to every skin.
Eczema can be quite irritating. It also makes others uncomfortable around you. Knowing how to manage it, and if possible treat it certainly helps. There are many types of eczema treatments out there, find what works best for you.
Source
https://www.verywellhealth.com/best-over-the-counter-eczema-creams-4173930Source