Microderm GLO Diamond Microdermabrasion System by Nuvéderm
The Nuvéderm Microderm Glo - professional microdermabrasion system - is a perfect microdermabrasion product for at home treatments.
You don't have to flounder about wondering how to use Microderm Glo as it is easy to use and is geared with on-screen directions along with convenient timer functions. So, there is no worry about over accidental exfoliation of the skin.(check more microdermabrasion products here).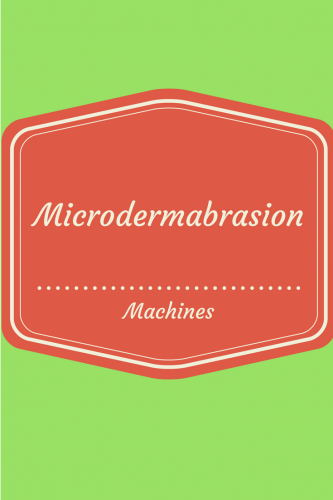 The Microderm GLO employs a breakthrough treatment involving diamond exfoliation using diamond and the smooth suction technology.
Its main purpose is to fight its way through the layers of dirt, bacteria, damaged and dead skin cells to remove them cleanly and uncover the youthful healthy skin underneath.
Only 4 minutes of treatment and the dark spots, firm lines, scars, wrinkles will reduce and give a new life to the skin.
The brilliance of the teardrop design is suitably enhanced with an on-screen display.
The design developed by former Apple designers was mainly focused on the ergonomic comfort and to balance it with maximum control of the treatment.
The patented Diamond Density Dispersion system of the Nuvederm is engineered specifically for professional quality results at home. It is safe for all types of skin.
Microderm GLO is more affordable than what you would spend on a month of spa treatments. It has 3 suction settings and also manual and automatic settings. Besides being easy to easy, it is also portable and suitable for novice or experienced users.
Microderm GLO System includes:
• A Microdermabrasion Machine
• Diamond Tips for Massage
• Premium Diamond Tip
• 20 Filter Replacement Packs
• A Cleaning Brush
• A Charging Base
• A Charging Adapter
• Portable Carry Pouch
• A User Guide
How does it work?
The Microderm Glo employs a technology called Diamond Safe3D that gently buffs away all the unhealthy layers of outer skin using a light abrasion and promote a healthy growth of new skin cells.
The dual-action therapy invigorates the blood flow in the epidermis. This helps in the rebuilding of collagen and elastin.



Years of aging are erased from the skin and the complexion of the skin is invigorated fueled by the growth of healthy new skin cells. An even skin tone can be achieved by microdermabrasion regular treatments.
Each treatment takes only about 4 minutes and fine lines, wrinkles, blemishes are all smoothened.
The entire process is made easy thanks to it's on-screen directions and the timers which highlight each area on the face and then give an alert when it's time to move on to the next patch of skin.
The simulated circulation helps boost the collagen production and as a result, a radiant skin can be seen. This result is as good as the one you get after getting a treatment in the salon.
Although, Microderm Glo is suitable for all skin types people with acne lesions should use the device with caution. It is also advisable to start from lower setting treatments for the first-timers.
Benefits of Microderm Glo treatment:
• Deep exfoliation
• Clears away dull, rough skin
• Skin revitalization
• Evening of skin tone
• Pore size reduction
• Reduces wrinkle depth
• Improved skin radiance
• Invigorated complexion
Best Place To Buy Microderm GLO Diamond Microdermabrasion System
If you are shopping online there are different online vendors like to shop from but Amazon is the best place to buy Microderm Glo Diamond Microdermabrasion machine.
Benefits of Buying from Amazon
You can

read reviews

before you buy.
Easy and secure shopping.
Free returns if you do not like the product
Free shipping
Amazon is a trusted online Vendor
Conclusion
I really hope you enjoyed and found value in this post, if you have any questions please leave me a message.If you have friends who could benefit from this post, please share with them on your favorite social media, sharing is caring.