How do you find the best anti-wrinkle products in the market today? with shops filled with anti-aging products, it`s hard choosing the best when wrinkles start showing.
They say 'if you don't have wrinkles, you haven't laughed enough but what happens when you already have them?
All those words melt into thin air and all of a sudden you are on a frantic search for the best anti-wrinkle products that come in the form of creams, powders, gels, and serums.
There is nothing wrong with wanting to maintain a youthful and radiant look as long as you find the best products that work.
While some have been blended and perfected with tons of scientific research others are just hyped up illusions that can do great damage to your skin.
After thorough research, we have separated the winners from losers and have compiled the ultimate list of the best anti-wrinkle products that have been tried, tested and proven to dismiss wrinkles and other effects of aging.
This works like magic to give you the break you need from endless scouring of shelves for the best anti-wrinkle products.
It hydrates the skin deeply and reduces all signs of aging within 30 days to reveal a firmer, brighter and even skin.
Its main ingredients include deionized water, hyaluronic acid which is great for hydration and antioxidant vitamin C for reducing lines and dark spots.
Unlike Botox injections or other invasive treatments, Hebe serum is a safe, convenient and natural option.
What I Do Not Like
The $302 price tag is not something all women looking for anti-wrinkle creams can afford.
Lancôme Absolue Precious Cells  
If you want to coat your skin with a golden glow and radiance that can never go undetected, your search ends here.
This day cream will reduce the appearance of wrinkles and fine lines leaving you a luxuriously smooth and silky skin.
This product is the result of twenty-year-long stem-cell research. It is enriched with rose freeze distillate and Pro-XylaneTM which gives it a refined melting texture that flows over your skin perfectly.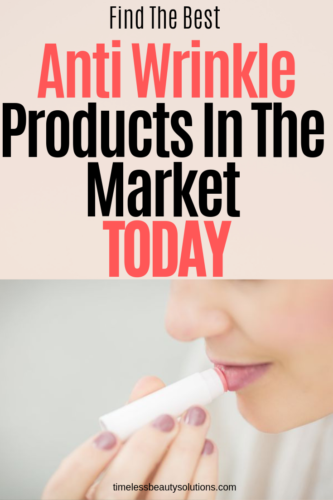 What It Does
– restores density
-reduces wrinkles
-regenerates radiance
– the test showed that within 7 days, skin recovers the visible signs of younger skin.
– after 4 weeks you will notice a significant deep wrinkle reduction
Cons
Again no cons I can think of apart from the price tag, at $199, it`s not affordable for everyone but you should give it a try if you have the money.
Estee Lauder Revitalizing Supreme Anti-Aging Crème 
If you want to cushion your skin with a sensuously rich moisturized look, Estee Lauder revitalizing supreme will definitely address that.
This crème has been specially made with IntuiGen Technology which helps to dramatically reduce wrinkles, lines, dullness, and dehydration among other signs of aging.
The results are instant, as soon as you apply it, you get a tingling feeling and your skin will look smoother and more radiant. It has been tested and proven to firm the after only 4 weeks use.
What I like
Starting at $13.49, it`s quite affordable and anyone can afford it.
Olay Regenerist Micro-Sculpting Facial Serum
Are you looking to have a younger-looking skin without drastic measures? Try Olay Regenerist's micro-sculpting serum.
Its nongreasy formula is fortified with super-concentrated amino-peptide + B3 complex which penetrates deep into the skin to reveal a bright and radiant look.
It works instantly by hydrating and plumping the skin to give you a more lifted appearance. It has been dermatologically tested and proven to work for many skin types.
Pros 
Price- at $16.49, this is quite affordable to many.
Works well mixed with moisturizer
Fragrance-free and suitable for all skin types.
Neutrogena Rapid Wrinkle Repair   
Enriched with Broad Spectrum SPF 30 Sunscreen, accelerated Retinol SA and a combination of other ingredients that have been clinically proven to work.
Neutrogena works wonders when it comes to fading away wrinkles and crow's feet, forehead, and cheek wrinkles.
It also smoothes fine lines, improves texture and evens skin tone. An earlier post discussed removing age spots using other methods here. It also contains Hyaluronic acid which helps to hydrate, replenish, and rejuvenate the look of the skin. Expect noticeable results within one week.
Pros:
This product is quite affordable, at $ 16.63,(at the time of writing this post)it works as well as some of the high-dollar products.
Philosophy Anti-wrinkle Miracle Worker
If you want to replenish your skin's natural moisture, get rid of wrinkles and other signs of premature aging in 2 weeks, use this miracle worker. It is loaded with
It is loaded with resveratrol for promoting your skin's longevity and vitality and vitamin c and glutathione for supporting natural collagen which makes skin brighter, firmer and moisturized. It also has proven
It also has proven hydration which heightens the skin's ability to retain moisture thus becoming plumper and softer.
At $74.90, this is quite affordable to anyone who is looking for some of the best anti-aging products that money can buy.
---
Kiehl's Midnight Recovery Concentrate
This wonder working Elixir takes you on a trip to beauty land in just 24 hours and brings you back looking great.
It is enriched with pure essential oils and distilled botanicals which rejuvenate, replenish and restore your skin's moisture level giving you a firmer, brighter, and lifted look in the morning.
Kiehl`s has been around since 1851 and the fact that it is still in the market means that it actually works.
 Pros:
Has been around like forever so they must be doing something right.
At $40.00 this is quite affordable.
---
Conclusion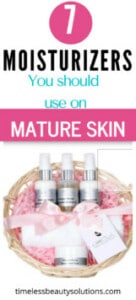 We all know that there is nothing like youth in a jar but this post on the best anti-wrinkle products in the market today looked at the best in different price categories.
The above-mentioned products are meant to make you look the best you can be at your age.
We selected them carefully from a range of other products because they have been tested and proven by many to reduce or reverse the signs of aging.
If you have any questions, please leave me a message below. All products mentioned here can be bought online from Amazon or other online retail stores or at your local beauty store.