If you`re still asking what Micro needling facial treatment is because someone suggested it then this post is for you.
You`ll understand how micro needling works and what to expect after having it done.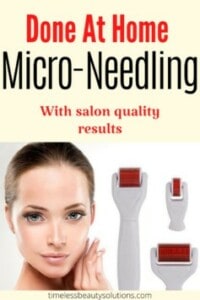 Micro needling is a method used by some dermatologists to treat certain skin conditions.
It is a minimally invasive procedure that is used for treating skin issues with collagen production.
It is also termed as collagen induction therapy. 
Collagen is well known and an essential protein needed to keep the skin healthy, fresh, and youthful. Aging causes the production of collagen to decline.
This decline in contributes to aging signs such as the appearance of wrinkles and fine lines.
Injuries to the skin also lead to loss of collagen causing scars and stretch marks. 
Microneedling is a cosmetic treatment that helps in the reduction of acne scars and stretch marks.
The treatment involves the use of multiple tiny, sterilized needles. These needles puncture the skin which leads to skin physical trauma.
The trauma caused then prompts the derma (which is a deeper layer of skin) to start rebuilding.
This treatment is also useful for some anti-aging procedures like eyelid surgery and sunspots.
However, it is not effective for hair loss(although I have read some posts that recommend micro needling for hair loss).
This treatment also acts as the final step before you consider cosmetic surgery after due consultation from your dermatologists.
Microneedling help addresses several skin conditions such as: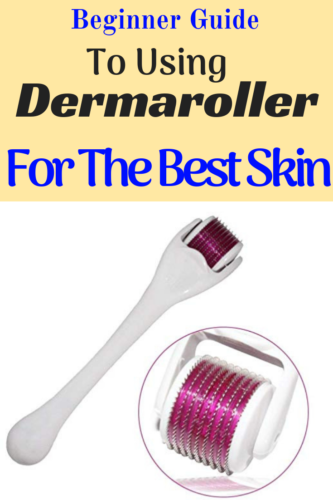 Wrinkles and fine lines

Acne or another scarring

Alopecia

Skin pigmentation issues

Stretch marks

Rosacea

Loose skin
How Does Micro-Needling Work?
Microneedling helps in increasing collagen production. It encourages the skin to produce more collagen.
The general idea is to slightly injure the skin to cause trauma. The trauma is caused in the form of pinpricks from the procedure.
The trauma caused to the skin helps induce skin healing factors to repair the damage by making new skin tissue rich in collagen.
This way, it ends up in rejuvenating the skin. This helps in boosting the treatments for a variety of skin problems.
The new skin tissue is fresh, younger, firmer, and smoother in its tone and texture.
This treatment involves the growth of new skin. But it should not be taken as a quick fix. The treatment can take up to several months to show results.
The pinpricks that your doctor makes with a pen-like tool during the micro needling are so small that you barely even notice them.
The doctor moves the tool evenly across the skin area that needs treatment.
Before the procedure, the doctor will induce a topical anesthetic so that any chance of pain is reduced.
The anesthetic is given an hour before the actual treatment. The whole procedure takes about 30 minutes.
After the treatment, a serum or a calming treatment will be given to your skin.  Since micro needling is not an invasive procedure, the recovery time after treatment is minimal.
There may be some skin irritation or redness for the first few days after the treatment.
It is not a cause of worry as this is a natural reaction of the skin to any kind of 'injury'. You can consult your doctor if it persists for a longer period.
People that have had this treatment usually go back to their normal lives almost immediately after the procedure.
Due to the treatment, the skin will be sensitive to the sun so you will need to apply sunscreen.
The skin works quickly in producing new skin cells to repair the damage.
The skin rejuvenates and the results can be seen within a couple of days. To maintain these results, multiple sessions would be needed. You can plan this with your doctor or beautician.
Micro-Needling Benefits
Micro-needling is found to be safe as well as an effective way to treat skin conditions and rejuvenate skin.
However, whether microneedle could be considered a viable treatment is still up for debate.
Besides, rejuvenating the skin, the professionals also sometimes use micro-needling to physically deposit medication deeper into the skin. check an earlier post on how micro-needling works here if you missed it.
What Are the Risks Involved With Microneedling Treatment?
The primary risk includes skin irritation after undergoing treatment.
Other side effects may include:
Mild swelling

Discomfort at the treatment site

Skin redness

Bruising of skin

Skin dryness

Skin flakiness

Bleeding which is very rare but can be a cause of concern for those who have any bleeding disorders or for those who are taking medications for blood-thinning. 
Some of the serious side effects of Micro-Needling may include:

Skin infection

Change in skin pigmentation

Adverse reaction to topical medications that are used during this treatment

Burns
Who Must Not Consider Microneedling As Safe?
The rule of any cosmetic procedure is to be careful when doing it for the first time. Do a patch test and wait a few days to see if there are no negative side effects.Furthermore, People who have
An active skin infection

Are suffering from active acne

Keloid scarring

An unstable skin type

Any fresh wounds
Be sensible and do a test first
Cost Of Micro Needling Treatment
Microneedling may cost somewhere between $100 and $700 per session. Most of the face treatments usually run around $300 per session.
Consider all the cumulative costs that may or may not be included in the treatment cost before you even commit to this.
You could buy your own micro-needling device here to be able to do micro-needling at home if you`re confident. They cost less than $100 and one device goes a long way.
You might also like:
Zeny Pro Diamond Dermabrasion Microdermabrasion Review
Reversing Aging Process [7 Ways That Work]
Conclusion On Micro Needling
Microneedling is generally considered to be a safe and effective cosmetic procedure.
It can improve skin appearance and may reduce aging signs, loose skin and scarring.
While home micro-needling treatments are easy to access, professional treatment is still recommended.
This is because home treatment will not give the same effective results and there is a high chance of side effects.
Those who are interested in micro-needling must consult a certified dermatologist before considering the treatment.