Name: Neutrogena Microdermabrasion SystemWebsite: http://www.neutrogena.comOwner: Johnson & Johnson Consumer, Inc.Price:  $22.99Rating: 4.5/5What does it entail:
This Neutrogena Microdermabrasion System Review will help you understand the product better and decide if it`s what you need.
The blue coloured puff in the kit needs to be affixed on the head attachment, which in turn is affixed to the applicator.
The applicator needs to be run on the face at different spots, for about 2 minutes.
After that, the face can be rinsed, and the puff can be discarded. The process needs to be repeated not more than thrice each week.
The applicator should not be used near the eye. Other exfoliating agents, whether chemical or physical varieties, should be stopped when using this system.
The applicator should also not be subjected to running water or immersed in water.
What does it promise to deliver:
Neutrogena's microdermabrasion system promises to exfoliate the skin and in the process, revitalize skin, making it brighter and fairer, apart from making it firm.
Benefits from the process include skin becoming smoother and even-toned, with fewer fine lines, wrinkles, scars, blackheads and whiteheads, effectively diminishing all aging signs.
Does it deliver?
Yes. The product does manage to deliver all that it promised and more, provided instructions are followed.
How much does it cost?
The cost varies as per the usage needed since the extent of skin damage would differ from person to person.
Though positive results are noticeable from day one, the graph of improvement continues for almost three to four weeks before stagnating in most cases.
The blue-colored puffs are consumables, and they need to be discarded after each use.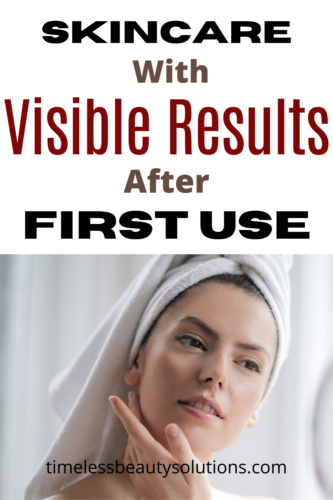 The recommended frequency of microdermabrasion with this system is thrice a week in the first four weeks.
Thereafter, reducing it to once a week and then to once a fortnight or as needed.
The product with its 12 puffs costs approximately $23, but puffs would have to be bought regularly.
These are available in the market as refills. A pack of 24 puffs can cost as much as $11.89 or so.
Some people may not need to use up the 12 puffs, so Neutrogena Microdermabrasion system would cost them merely $23 for a longer period than one month.
Whereas others may need to buy more puffs and consequently, the cost would increase in their case.
Like these consumable puffs, the unit also requires AA batteries, which need to be replaced periodically, and they do cost.
Notwithstanding such costs of consumable, microdermabrasion with Neutrogena's micro dermabrasion system costs much less than what would be spent in spas.
How easy is it to use?
The product is very easy to use. The blue colored puff is easily attached to the head by merely pressing it on it.
The head, in turn, is affixed on the applicator with a snapping arrangement.
Only care that needs to be taken is that puff should be wet before the head is affixed on the applicator.
The applicator uses AA batteries, which is the only flaw, though this factor makes this system highly portable.
How long may it take to see results?
This also depends upon the extent of damage and expectations from the product.
Benefits such as skin becoming luminous and fresh in appearance are the main purposes of the device and that can be noticed almost immediately.
Other benefits such as reduction of scars, age related symptoms such as fine lines, wrinkles, age spots, uneven skin tone, etc., will take a while longer to be visible.
Results can vary as per skin type and reasons such as hormones as well, though the product is for all skin types.
Usually, using this system thrice each week, for four weeks shows considerable improvement from how the skin was on day one.



Who is it for?
The product is basically an exfoliator so it can be used by any girl or lady. It addresses problems such as acne scars,(check n earlier post on acne scars here) dullness of skin, uneven skin tone, age spots, whiteheads, blackheads, wrinkles, and fine line, apart from making the skin firmer and supple.
Pros:
It makes the skin look radiant in a month;
It addresses many skin related problems, and can be used in place of many other skin products and procedures;
It is a portable product;
It is affordable product;
It does not have any chemicals that get into the skin;
Cons:
Though it is effective against fine lines, wrinkles, scars, etc., the effectiveness varies from one skin to another. Basically, it is an exfoliator so it focuses only on improving the skin's freshness and cleanliness, which makes the skin look smoother, fairer, and firmer;
It comes with AA batteries, which may have to be recharged or replaced frequently.
Different extent of skin damage requires different sizes of micro crystals for microdermabrasion. That is not possible here since the pre-dosed blue coloured puffs have same sized micro crystals on them;
It is not possible to focus on one spot like in diamond tip variety of microdermabrasion systems. Nevertheless, vibration from applicator certainly helps to focus it in an area of the face, if not the specific spot on the face.
Money Back
Neutrogena Microdermabrasion System does not come with any money back clause.
If you are looking for other microdermabrasion machines, check an earlier post here
The best place to buy Neutrogena micro dermabrasion system online is Amazon
If you found this post helpful, please share on social media so others can benefit from it.If you have any questions, please leave me a message below.