Take extra care of your hair this winter to keep it looking and feeling luscious! I`ll share 7 winter hair care tips to keep your hair healthy and not look like straws due to winter dryness.
With the cold temperatures, humidity dropping, and wind blowing outside, our locks need a little more TLC than usual.
Winter hair care routine is different from the care of your hair in the summer months.
Follow some simple tips such as using moisturizing shampoo & conditioner; some prefer to use dry shampoo and protective styling with hats or scarves when outdoors.
Minimizing heat-styling tools like blow dryers or flat irons; and deep conditioning treatments to nourish each strand.  All easy steps toward achieving healthy soft bouncy beautiful hair in no time!
Get ready for a healthy head of hair this winter with the right winter hair care tips! Revitalize locks in cold weather by choosing nourishing shampoo and conditioner.
Staying hydrated from within, using protective leave-ins or oils to combat dryness, and avoiding daily heat styling. Will help you avoid a flaky scalp.
Let`s see the 7 things you need for your hair to have your locks always looking healthy.
Follow these simple steps towards lusciously lustrous strands all season long.
Lock in moisture by using hair oils.
Stay hydrated by drinking enough water
Wash your hair less by using Dry Shampoos
Reduce heat styling
If possible, use a silk bonnet when you sleep
Use a hair mask weekly
Use hair conditioner weekly
Now, we`ll look at 
Winter Hair Care Products
Get the hair of your dreams even in the cold weather with specially-formulated hair care products designed to keep your locks looking luxuriously healthy.
Indulge in nourishing hair treatments that protect from cold temperatures and humidity, leaving you feeling like a million bucks!
Moroccan Hair Oil is the perfect way to take your hair game up a notch! Its nourishing formula smoothes unruly frizz, detangles locks, and gives your mane an amazing boost of shine.
Leave yourself feeling polished with beautiful tresses all day long – Moroccan oil has got you covered! Right from the hair roots to your hair shaft. You can also use it for scalp massage if you have a dry scalp and to repair split ends.
Moroccan hair oil is safe for all hair types and is one of my must-haves when I purchase hair care products.
Use Dry Shampoo Instead of Washing
Refresh your light-toned hair with this innovative dry cleansing spray and wash your hair less in the winter months!
This distinctive product absorbs oils and buildup while protecting tresses from UV damage.Plus, you'll get the added bonus of fantastic tonal enhancement – giving you beautiful locks that will last all day long!
Freshen and revitalize hair this winter season without the need for a full wash! Moroccanoil Dry Shampoo Light Tones will breathe new life into your locks with its powerful cleansing action that absorbs oil, odor, and product buildup.
Plus it's infused with argan oil to protect against UV damage as well as subtle violet undertones that help offset brassy colors to fight dull hair- all wrapped up in their signature scent.
For centuries, Argan Oil has captivated the beauty world. With its luxurious richness in antioxidants, vitamins, and essential fatty acids that work together to nourish both skin and hair. A true treasure from mother nature!
Use Aragan oil as a leave-in conditioner if you are dealing with split ends or brittle hair. Which are a common occurrence with dry hair.
Avoid Hair Damage And Hair Breakage
Women love using heat styling products, but during winter months, try to avoid heat styling hair products.
Heat-based styling tools might make your hair look great, but they ultimately cause more damage like extra dryness.
With excessive use of heat from hair dryers to style your locks, you'll quickly lose moisture and be left with frizzy strands that are easily prone to hair breakage.
So why opt for such trouble when there are other options available? If you still feel the need for heat styling, use heat protection products.
Oribe Royal Blowout Heat Styling Spray is my go-to for heat protection when I feel the need to use a flat iron or blow drying my hair.
But I try to stay away from hot styling in cold months without compromising on hair health!
Weekly Use Of Hair Mask
Revitalize your hair without breaking the bank! I prefer to use mask on damp or wet hair. Hair masks are amazing for locking in moisture and zapping away damaged ends, especially after too much heat from hair styling products.
Here are our top picks of wallet-friendly hair mask.options that will transform your tresses to feel soft with no expensive trips to salons required.
You can still choose what you prefer but, look for a hair mask with jojoba oil, castor oil, coconut oil, or essential oils, it will do your hair follicles wonders.
Marc Anthony Deep Conditioning Hair Mask for Dry & Damaged Hair
Truly transform your hair with Marc Anthony's deep-conditioning Hair Mask! This powerful formula works wonders to revive the elasticity of each hair strand, while also helping strengthen and soften from hair root to hair tip.
Watch as it effortlessly smooths out cuticles for a bouncy and revitalized look that lasts all day long.
Pamper your hair with the Grow Long collection for ultimate nourishment! Generously apply it to wet locks after shampooing and let it work its magic for 3-5 minutes – then rinse thoroughly.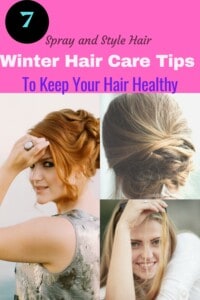 You may like
clip-in hair extensions for short hair
BIOLAGE Hydra Source Conditioning Balm
This amazing product not only helps bring your hair to its peak of health and vitality, but it also delivers silky softness with superbly balanced moisture.
Its gentle yet effective conditioning provides the nourishment needed for strong, manageable locks!
Deep conditioning treatments offer a powerful two-step routine to ensure your hair and hair cuticles remain healthy, strong, and beautiful.
Protect your hair from split ends while rehydrating and locks for added shine; they are the perfect complement to an intense deep conditioning treatment that targets extreme damage – restoring moisture levels, improving the health of your hair, and reviving damaged tresses.
More Winter Hair Care Tips
Keep your locks looking healthy and beautiful with regular trims that prevent breakage, split ends, and other hair damage.
For a more natural look, don't reach for the straightening iron or blow dryer. Let your locks air-dry before heading out to turn heads with an effortless beauty!
Keep your locks looking luscious this winter with one simple solution – a stylish hat! Not only will it keep you warm and cozy from the cold, but also protect against dampness which can lead to lackluster hair.
WINTER HAIR CARE TIPS IN GENERAL
Winter can be a hair-raising challenge for our locks! Cold temperatures and drying central indoor heating leave us vulnerable to split ends, breakage, and other issues. It's hard enough knowing how to care for your own unique head of hair year-round 
Winter adds an extra layer of difficulty, especially for those with curly hair who find they have to detangle curls again and again.
Fret not though; we've compiled all the tips you need to prevent damage during this chilly season so that your mane remains as lustrous as ever despite frosty weather!
Why You Need
It can be tough to maintain healthy, lustrous hair in winter. Between the cold weather outside and drying central heating inside, hair can be more prone to split ends and breakage in the winter.
Also, it's difficult to know how to treat hair in winter whilst catering to your specific hair type. So we've collated all the winter hair care tips you need to prevent damage and keep your locks looking fabulous all year round.
How to protect your hair in the winter
There are plenty of ways to safeguard your hair against the cold, wind, and rain – try our top tips to keep your hair looking spectacular until spring arrives.
Wear a hat to protect against the cold and damp – the more your hair dries out, the more breakage you're likely to experience
Fight frizzy hat hair by using a moisturizing leave-in conditioning spray
If you've turned up the heating at home, use a humidifier to add moisture to the air – dry air in your home will leech the moisture out of your hair
Use a deep conditioning treatment once a week, or as often as you need to – we've written a guide on finding the best hair mask for your hair type
Wash your hair using lukewarm water, and finish with a cool rinse to close your hair follicles. Hot water strips your scalp and hair of essential oils and results in your scalp overproducing oil
Give yourself a scalp massage a few times a week to boost scalp circulation
Consider washing your hair less frequently – over-washed hair lacks the essential natural oils your scalp produces to protect and nourish it 
Get regular trims to minimize breakage and split ends
If you can, avoid using heated styling tools and blow drying – allow your hair to dry naturally before leaving the house
Don't go out with wet hair – wet hair can freeze and break when it's exposed to low temperatures
Replenish hydration overnight by using an overnight hair mist which absorbs rapidly to put back what the day's taken out
you may like
Best shampoo for thinning hair
Why You Need Winter hair products 
Winter can be a hair-raising challenge for our locks! Cold temperatures and drying central indoor heating leave us vulnerable to split ends, breakage, and other issues. It's hard enough knowing how to care for your own unique head of hair year-round
Winter adds an extra layer of difficulty,hair breakage, and detangle curls, should you use a wide-toothed comb, how many hair washes, or just your normal hair brush? the questions are endless.
Fret not though; we've compiled all the tips you need to prevent damage during this chilly season so that your mane remains as lustrous as ever despite frosty weather!
Just as your skincare routine needs to be adapted for the changing seasons, so does your hair care when winter comes.
Winter can cause dryness and damage if not taken seriously – make sure you switch up your products this season in order to protect and revitalize!
Find hydrating treatments that nourish from within and help get those locks back looking healthy & luscious all winter long.
Wrapping it up on
7 Winter Hair Care Tips To Keep Your Hair Healthy
Love your hair just as you love your skin. Pmper your hair just as you do the other parts of your body. Follow our hair care tips and you`ll notice a difference, but most of all, regular trims the the split ends to encourage healthy hair growth.