Anyone who`s ever suffered from blackheads will agree that the first question they ask is what is the best treatment for blackheads?
Blackheads are cousins of acne since it`s possible to clear acne, is it possible to clear blackheads overnight? Both make skin look ugly, but blackheads are painless even though they are unsightly. Many people believe that since these are black, the lesions are filled with dirt.
They couldn't be more wrong because blackheads are actually because of melanin getting oxidized rather than the black color due to some dirt. However, dead cells do get trapped into skin's pores. Now, how do you get rid of blackheads instantly?
This post will look at different items and at the end, I`m convinced you`ll be able to find the best blackheads removal products to suit your needs.
That is where a number of blackheads removal tools come into the picture.
Apart from the dead cells, oily substance called sebum produced by glands on the skin also plays a role in the formation of blackheads. This sebum is produced by sebaceous glands.
Sebaceous glands are situated beneath the hair follicle. Hair, of course, surfaces through pores but in the absence of pore being open; it just shrivels up and dies.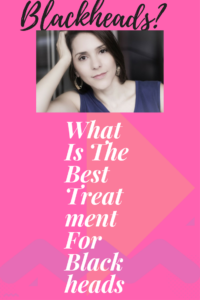 Factors That Lead To Formation Of Blackheads
There are different causes of blackheads but as mentioned above, dead cells blocking the pores and excessive sebum production can cause or increase blackheads. It has nothing to do with hygiene. However, it may have something to do with hormones as well.
What Is The Best Treatment For Blackheads?
Any treatment for blackheads that qualifies as best should be
Easy to use
Quick to show results
Painless
Effective in removing or reducing blackheads
Have no side effects
The effects are long lasting
It prevents new blackheads from surfacing as well
In general, blackhead removal treatments common as of now include
Chemical compositions with keratolytics such as

salicylic acid

, glycolic acids, and benzoyl peroxides are used in formulations. Keratolytics work by removing the dead cells that are blocking the pores. Other ingredients effective against blackheads are active charcoal,
Chemical peels that contain higher doses of those keratolytic.
"Deep pore cleansers" or

exfoliators

Clay masks.
Blackheads removing strips; and
Tools that brush or vacuum the blackheads
While ingredients and their percentages differ, the way the main ingredients are delivered can make a huge difference in the effectiveness of the chosen product in removing the blackheads. Tools should be lasting and easy to use.
What Not To Use For Treating Blackheads?
Some people try to use lotions and creams that have some oils in them thinking they are good for their skins. Most of the oils are comedogenic, that is, they are particularly good at blocking pores and increasing those blackheads as well as acne.
Others may try to use various tools such as tweezers, needles, and looped heads, to pinch the blackhead out, which is also not a good idea since the process is painful, and it may lead to more injuries and scars on the skin.
It is possible to remove blackheads superficially with such tools, but it requires some expertise, which is what the personnel at beauty parlors are trained for.
While sunscreens do not directly clean the pores, they do manage to prevent oxidation of melanin. Therefore, sunscreens are suitable for preventing any blackheads, but they cannot be used to reduce blackheads that have already surfaced.
Similarly, there are toners that reduce the sizes of the pores so that dirt and grime do not enter them easily. Frequently exfoliating skin with a good exfoliating product can help to prevent blackheads.You can also read an earlier post on removing blackheads using home remedies here.
Best Blackhead Removal Products
There are several products available in the market for treating blackheads. The list includes
Bamboo Charcoal Mask For Blackhead Removal
The main ingredient in this peel is activated charcoal. It is a natural ingredient so it does not harm the skin. It is also very easy to use. As of date, this product can be bought for approximately $13.
Willcare Electronic Device For Removing Blackheads
The main object of this microdermabrasion device is to remove the blackheads, using a vacuum to clean the pores. It includes six different types of heads for different purposes.It is possible to use the vacuum on the direct spots with such parts of the tool.Check an earlier review on

five of the best microdermabrasion machines here.
DeroTeno Black Mask For Removing Blackheads
This product also contains bamboo charcoal which is activated charcoal. Charcoal is effective for absorbing oil and consequently good for cleaning the pores.
Other ingredients in this product such as aloe vera extract and alcohol are also good for the skin.What I love most about Dero Teno is the affordability.
Brooklyn Botany's "Charcoal Mud Mask"
The name indicates the active ingredients in this product. They not only remove oil but also help in cleaning and tightening pores so that it is not easy for dead cells or dirt to enter the pores. This product is from the US and as of the date, it is available for approximately $15 online.
Essy's Peel's For Removing Blackheads On Nose
This product also has bamboo charcoal for extracting oil and dead cells. As of date, these peels are available for $15.
Etereauty's Microdermabrasion Product
This product uses crystals to clear the pores, and vacuum to clear the dead cells from blackheads as well as grime from other acne. As of date, this exfoliating device is available for approximately $27.
PurOrganica's "Acne Spot Treatment"
This product contains salicylic acid as its active ingredient. This acid is, however, present only in 2.5 percent concentration, making the product safe for even slightly sensitive skins.
Glam Essentials "Guaranteed Blackhead Remover"
Who does not like a product that comes with guarantees? The main ingredient in this product is again charcoal, which exfoliates and cleanses the skin by absorbing oils.
Loa's "Professional Blackhead Removing Tool"
As the name suggests this product is not for use at home it might be the best blackhead remover tool but It requires a certain level of expertise for removing blackheads using the tweezers and other tools in this product. The tools are made of stainless steel, you should only use this at a salon and not let a friend experiment on your face to avoid injury.
Where To Buy Treatment For Blackheads
There are different online shops that offer these products at quite affordable prices, after looking at different places, I find Amazon has a wide selection and best prices
But you can also purchase blackhead removal products at your local beauty store or drugstore.
Conclusion:
Removing blackheads is worthwhile as they look awkward on the face, and reduce confidence. However, the selected product should suit the skin, and people should be confident of following the procedures that are needed.
Likewise, the ingredients and their effect on skin type also need to be considered. Knowing the causes of blackheads can help to prevent them in the first place, and using products that reduce them, certainly helps.
I hope this post helped and you no longer need to ask what is the best treatment for blackheads? as this post covered the best products around.If you have any questions, please leave me a message, if you know anyone who can benefit from this post, please do share with them on any social media.