Microdermabrasion facial is a skin care treatment that works by gently removing the top surface of dead skin cells from your face, neck, and chest. But the first question you need answering to find if this is safe enough for you is what is microdermabrasion facial and is it safe?
Essentially a microdermabrasion system works by combining rough microscopic crystal with continuous vacuum pressure to exfoliate the top layers of the epidermis.
It is performed in a series of about 6 to 10 treatments. It mechanically scrapes the outermost layer of dead skin cells and vacuums them away, leaving your skin feeling smoother and softer — and if done nicely, looking younger and much more refreshed.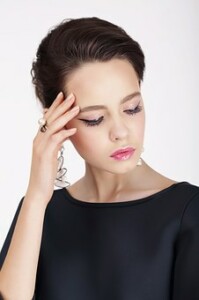 Microdermabrasion facials are being lauded as the new "instant facelift". It truly is the best option compared to more costly and more unsafe processes like plastic surgery, chemical peels, and Botox shots.So if you`re wondering what is microdermabrasion facial, keep reading and find if it`s for you.
What Is Microdermabrasion Facial Benefits
With a microdermabrasion facial procedure, you don't have to be afraid of dangerous and harmful side-effects associated with one of these other invasive procedures.
The way it works is that when you remove the dead skin cells, the body has a minor experience, interpreting it as an injury. It fast replaces the skin cells that are lost with brand new, healthy ones.
The result is skin that is more polished in appearance with a soft natural glow, which slowly appears as the skin underneath resurfaces. The extent of force in which the wand is pressed against your skin can control the depth of a microdermabrasion treatment and also control the possibility of it harming your face.
Microdermabrasion facial procedure uses either crystals dispersed or diamonds to abrade the skin. The most common crystals are aluminum oxide crystals, also called corundum.
They're second only to diamonds in hardness but are a lot more affordable. Other kinds of crystals used in microdermabrasion include sodium chloride, sodium bicarbonate (baking soda) and magnesium oxide.
Unlike chemical peels and laser resurfacing, microdermabrasion needs no downtime, so you will not have to conceal your face.
It' even more likely that you'll wish to show your luminous complexion to the world after a microdermabrasion session.check my earlier post where I explained in detail how microdermabrasion works if you missed it.
You will see your skin will likely be radiant, smoother and with a soft texture. And more importantly, you will be on your way to having amazing skin that will make you confident just in about any situation.
Microdermabrasion skin treatment may be used to increase skin cellular turnover and to refresh dull and lifeless skin. The microdermabrasion procedure can be used as an anti-wrinkle treatment to reduce fine lines and decrease the appearance of wrinkles.
Microdermabrasion skin treatment is useful in correcting damage caused by excessive sun exposure.The microdermabrasion facial will help solve the issues of uneven tones and texture, light pigmentation issues. It will reduce large pores and will lessen the visibility of small scars.
Microdermabrasion is also a very useful treatment for old acne scars. It may be used together with other treatments for acne.
Furthermore, microdermabrasion can significantly improve acne, acne scars, and clogged pores as it clears away dead skin that causes acne.You can check an earlier post on microdermabrasion for acne scars here if you missed it.
Microdermabrasion Facial Side effects
Some individuals might experience a little redness after microdermabrasion. It usually disappears within an hour, leaving their skin noticeably softer and smoother. It is a procedure you can feel comfortable undergoing on your lunch break since there's no recovery interval or downtime.
Maximum results could be obtained after series of 6-10 treatments spread between two or one-week and is contingent upon the skin condition.
The result is a healthy, smooth, radiant and luminous complexion.Like any facial out there, you need to keep at it, going for 1 sitting then abandoning it will not give you the results you desire.
Here Are Some Benefits Of Microdermabrasion Facials
Offers instantaneous results as it targets the top layer of your skin – the epidermis
Makes your skin appear healthier, firmer, fresher, more radiant than before
stimulates and supports the creation of collagen and elastin fibers
Reduces fine lines, clears acne and brown spots, minimizes pores, heals scarred tissues efficiently and clears up acne
May be used in treating larger body parts
The treatment is virtually painless, doesn't necessitate use of analgesics
Can be performed rapidly and a session, finished in an hour
Periodic sessions assist you in getting the maximum benefit.
Perfect for many skin types
Perfectly safe procedure
Totally non-invasive
Everyone wants a lovely skin; nevertheless, not everyone is blessed with a clear complexion. Using microdermabrasion facial is an affordable and reliable approach to smooth your skin so that it seems younger and radiant and the best news is that there are microdermabrasion machines you can use in the comfort of your home!



With the many microdermabrasion machines out there, deciding what to buy can be confusing or knowing where to buy for the best price, Amazon has the best price and a wide selection around in online stores but you can also buy the machine offline.
But if money is tight, this seller does have some bargains on different products so click here to view.
If you liked my post, go ahead and share in social media, have any questions? just leave me a message below, will get back to you.