Sporting a youthful and glowing skin is sometimes certainly worth the pains you bear. This post will cover the benefits of using VIJUVE Anti Aging Face Massager to improve things where creams and lotions can`t.
Using all the packs, trying the natural home remedies, like those mentioned in an early post here, following a healthy diet and whatnot.
But what if your skin needs more? 
Wouldn't it be great if you can lay a hand on something that is a surefire way to keep your skin healthy and refreshed?
Get rid of your facial fine lines, remove crows feet, and boost the youthful look with the VIJUVE Anti Aging Face Massager.
If you are skeptical about the product, the first thing you need to know is that it is approved by the FDA.
There are lots of other features that would insinuate you to use the device.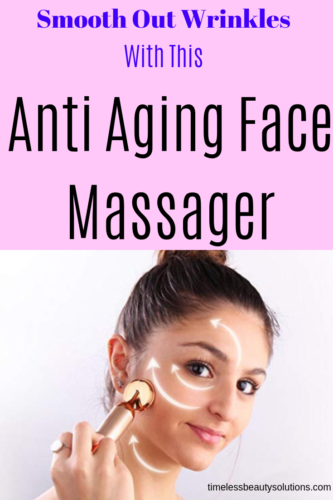 Alluring Features
The device weighs only 40 grams, and 5.5 inches high.
This means it is very light in weight and portable.
You can carry that in your bag anytime. The best thing is that it doesn't require any power connection.
It uses a AAA battery and can work for up to 3 hours on this single battery.
No messing around with wires. It helps in rebuilding the collagen on the face by giving away 9000 vibrations every minute.
The pores are tightened, and it also improves the flow of blood on the facial skin.
Check an earlier post here on the benefits of collagen supplements if you missed it.
Trust the ion technology of the device to work only when it comes into contact with your skin, and it will stop working, the moment you remove it off from the skin surface.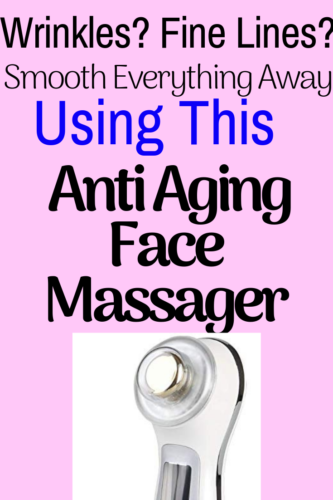 Benefits Of VIJUVE Anti-Aging Face Massager
The VIJUVE Anti Aging Face Massager ensures that your face is free from fine lines and wrinkles. Most of the beauty problems faced are the saggy neck, crow's feet, and furrow lines. With this device, you get a rejuvenated look, and the skin looks young and healthy for a long time.
You will also notice that all your products for facial skin start offering more results. Its because the device helps in this regard too. Any lotion, serum, or cream you use to remove the dullness, lines, and under the eye, darkness is absorbed by the skin thoroughly as your pores are clean, and you will start seeing the results.
It is quite natural for most of us to use a series of skin care products for anti-aging and lots of lotions and creams should be used in a specific order. This also implies you would require much time for this. But when you make use of this anti-aging face massager, you don`t need the extra products thus saving you time and money. It saves 75% of your time in a skincare routine.
Also, the results are mesmerizing and far better than what you get with the other range of anti-aging skin care products. As it is FDA cleared product( learn more as to how FDA approve skin care products here)  you can be sure that there are no harmful side effects.
How Does VIJUVE Anti Aging Face Massager Work?
The slim and sleek device is designed to be used with perfect ease. When you want to use the tool, clean your face.
Dry it and apply the cream on the areas where the device is intended to be used. Hold the device at a comfortable angle.

Move the device to and fro on the skin gently. Yes, this is all that has to be done until the oil or serum gets spread evenly.
It sounds like a child's play and is the same when you put it into implementation.
It is easy to carry around, needs only a AAA battery and no power cables, offers effective results, and durable.
What else would you expect from the product?
Why You Should Use VIJUVE Anti-Aging Face Massager?
When you have started using the device, you can spot the visible changes yourself.
Creams and serums for anti-aging are spread evenly across your skin and helps you to gain 6 times better results.
Dark spots are eliminated, and your skin looks toned.
You can also bid a bye to the dark circles under your eyes, which makes you look tired.
When you have been using creams and lotion for years, and still not satisfied, you need to ask why.
The answer is simple; all these creams and lotions have not been reaching the epidermis properly.
The products after perfect penetration can bestow all great results you had been hoping to see.
VIJUVE Anti Aging Face Massager machine comes for a price that would never resist you from grabbing one.
You would have already been listing the pros of using this.
Conclusion On VIJUVE Anti Aging Face Massager
Now, when you are all set to go for this, simply order one and start using.
However, there are a few points you need to be careful about. VIJUVE Anti Aging Face Massager is FDA cleared and safe to use, but ensure it does not come into contact with your eyes.
Also, it should be placed out of reach of children, for general safety. Also, ensure you do not carry around, or at least offer the right protection when it rains.
The device is not waterproof and does not work when dropped in water.
Use the branded and good quality AAA batteries, if you want the machine to work seamlessly for making your skin fresh for 2 to 3 weeks.

I really hope this post gave you enough info and what to look for, if you have any questions, please leave me a message below and I will get back to you.
If you know anyone who can benefit from this post, go ahead and share it with them on any social media of your choice.