Valentine's Day Gifts For Women
Valentine's Day gifts can be difficult to choose depending on what sort of relationship you're in. Is your relationship fairly new or are you dating for years? Is it casual or are you serious?What are some of the best valentine`s day gifts for women?
Selecting Valentine's day gift can easily overwhelm anyone some people prefer to go the traditional way with a box of chocolate or flowers but what if you want to get her more?That's why in this write-up, we will discuss some really good, budget-friendly and unique Valentine gifts ideas.
Want Valentine's day gift that's distinctive? Be it flowers, candies or a valentine's day gift baskets. A keepsake or a personalized one just for her? Whichever be the case, you have come to the right place.
Let us take a load off of you so that you can enjoy spending time with your Valentine rather than worrying about the gift.
This year, we bring some difference to help you indulge your women with one of our cupid-approved romantic and unique valentine gifts ideas?
Kate Spade 'Heart Of Gold' Bangle
This simple and elegant bangle from Kate Spade New York comes with a tiny inscription detailing. A great piece to mix and match with other bangles and can be paired with either casual or formal attire. A perfect and classy gift for the classy woman.
Back to the Roots Water Garden
Instead of a bouquet of roses that will wilt in a couple of days thinking about getting her the Back to the Roots water garden. A little greenery around her place might make her sail through the cold season fast.
The ultimate gift to compliment her unique style! Boxed set comes an accented rose gold-tone timepiece with three bracelets. A stainless steel case back and crystal charms on bracelets(colors vary so click here to view)The bracelet has 6 Swarovski crystals this watch will be fun to wear for anyone young or old.
A classic Polaroid Instant camera for her to capture memories on Valentine's Day to cherish!This Minimalist Design is sure to please even the hard to please. Even with the extended digital advancements, the polaroid snap is budget friendly and very easy to use.
Make it easier for her to instantly share her life with you wherever you may be. sharing on social media is also simple with this easy to use Polaroid snap that even a non- techie will find it a breeze to use.
A single freshwater cultured pearl with a cable chain adorned with a keepsake card is a simple way to show your love. A delicate classic is a pearl necklace every woman should own.
If like most of us you are not creative with words, no need to worry, you can have this written to your instructions with expert writers at a very affordable price.Check here to find perfect writers who will write you a masterpiece to melt her heart.
A Spa And Facials At Home
All women love to be pampered, how about getting her a gift certificate to visit a beauty spa at a later stage? or better let the facial come home to her, get her a home microdermabrasion kit that she can use again and again from the comfort of home.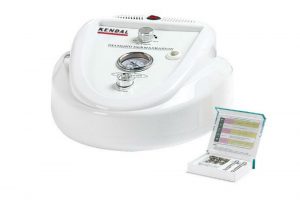 Looking Glamorous In Earrings
Get her cultured white pearl earring studs, oldest gem discovered, pearls were once only reserved for the royals, these White Gold Pearls Stud Earrings are cultivated from the coast of Japan and are sure to make even the most demanding woman happy, they are timeless and elegant and come packed in a luxurious gift box. Making it simple is the trick, these earrings are really classy and for all occasions.
Still unsure what to get her? I understand it can be confusing and time-consuming how about a gift card from her favorite present?choosing a romantic valentines gift for her can be tricky, but with a gift card, you cant go wrong.



Make Her Feel Special
Words have this immense power to heal old wounds, rekindle love and make someone feel special by touching their hearts. When in love, everything surrounding you becomes beautiful. You feel exhilarated. Almost every thought crossing your mind is about her- your special woman.
If you have trouble articulating your feelings verbally then why not try the tried and tested method of penning your thoughts for her to find? Express how much you love her in your words and let her know how her being in your life has made it even more beautiful.
Conclusion
Valentine's Day might be a day of clichés, but in love, it's not all that bad. All it takes are the right words at the right time to woo them. I hope that with these valentines day gift ideas, I have made your search for that special gift easier.
If you have any questions, please leave me a message below, would like to hear from you.If you found this post useful please do share on social media so your friends can benefit finding the best presents.