Rosehip oil is also commonly known as rosehip seed oil. This oil is derived from the rose bush (rosa canina) unlike rose oil that is extracted from rose petals. It is grown in Chile mostly.
But before we need far, and check at the benefits of Rosehip oil, we have to answer one question
What is Rosehip oil?
Rosehip is an oil extracted from the seeds of different rose bushes.
It was used traditionally by the Egyptians, and Native Americans for its healing and nourishing dynamics.
As times have changed, it's now used to treat different inflammatory diseases, mostly skin concerns.
Rosehip oil is full of antioxidants, and essential fatty acids and vitamins that are beneficial to the skin
It has been known to have various valuable benefits since ancient times. It is loaded with many skin-nourishing vitamins as well as essential fatty acids.
Phenols present in this oil are shown to have antiviral, antibacterial, as well as antifungal properties.
When Rose flowers bloom and shed petals, the fruit(bud) that`s left behind id what manufactures cold press to produce Rosehip oil.
It is often used as a carrier oil for all the essential oils as essential oils are too intense to put on the skin directly.
Listed Below Are Some Of The Rosehip Oil Benefits
Rosehip oil works as a great natural alternative for skin moisturizing.Rosehip oil benefits for skin do not stop there, you can still use this oil for your hair, but that a full post for another time.
It consists of nourishing fatty acids that along with water act as the main ingredient in most of the moisturizers.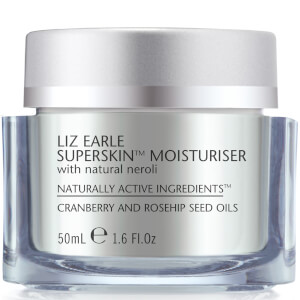 Treating Wrinkles
It also acts as an anti-aging oil. It is packed with anti-inflammatory fatty acids as well as vitamins A and C which are essential in beauty and skin treatments.
This allows rosehip oil to treat any or all signs of aging as well as skin pigmentation. It properly hydrates the skin and repairs damaged skin.
Combined with other anti-aging creams, Rosehip oil reduces the appearance of wrinkles, fine lines, and age spots. Your skin looks more radiant, supple and skin tone is totally improved.
It provides a strong protective antioxidant boost to the skin. All these benefits come without the oily feel that you can feel with traditional liquid oil.
Skin Brightening
The astringent properties present in this oil help in the tightening of the skin pores.
It is a great alternative to use if your cheeks are in need of a little brightening up.
However, you should start using this oil in a small quantity in the beginning. Using a cotton swab with a few drops of rosehip oil to dab your skin daily will work wonders. 
Check an earlier post on skin brightening here if you missed it where we talked in detail about skin brightening creams.
You Might Also like
Evening Out Skin Tone 
Rosehip oil helps the skin in staying even as well as flawless. It helps to treat red blotches that are often difficult to get rid of.
This oil is a vitamin-packed cocktail that is much easier on sensitive skin, unlike other treatments like lemon juice.
Rosehip oil has astringent qualities and for this, it will tighten loose skin, help reduce pore sizes, and even out skin tone giving you that smooth, fine, and supple look.
Use a cotton swab to rub it on clean and damp skin twice a day for better results.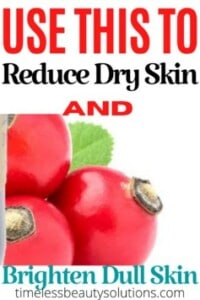 Firming Skin
As you age, your skin loses elasticity, folds, fine lines, and wrinkles start to appear.
In the beginning, these are more visible when you're tired.
Rosehip oil helps in regaining the lost or diminishing elasticity of your skin.
Using a few drops of this oil to dab on your face twice a day can help in reducing the sagging of the skin and help regain fresh and younger-looking skin.
Fading Scars
Rosehip oil is packed with the ultimate beauty ingredient trio, namely, — anti-inflammatory fatty acids, Vitamins A, and C.
These ingredients make rosehip oil a potential solution for treating facial scars or even unsightly marks.
It also helps in preventing oxidative damage as well as it helps in rebuilding skin collagen.
Want something to help in fading skin hyperpigmentation as well as help in minimizing the appearance of fine lines and stretch marks? This oil is your best choice.
Exfoliating Skin
It works similarly to sugar and sea salt when it comes to skin exfoliation. It acts as a natural exfoliator when it is combined with baking soda.
However, those who have acne-prone skin should avoid using this oil for exfoliating as it can further irritate the blemishes or clogged pores.
But if you have sensitive skin and prefer subtle skin exfoliation, you can find more in detail skin exfoliation tips here.
Protects against sun damage
Too much exposure to the sun's rays plays a large role in premature aging.
UV rays also interfere with the production of skin collagen that is necessary to maintain healthy-looking skin and its elasticity.
The antioxidants like vitamins A, C, and E present in this oil combat the visible sun damage.
They could even help in preventing photoaging. It helps in reducing the negative effects caused by UV exposure. However, it is not a replacement for sunscreen.
Check this top recommended product with SPF 45
Conclusion:
Rosehip oil has long been known as a therapeutic remedy as well as a beauty product.
It is packed full of vitamins, antioxidants, and essential fatty acids that are essential in their ability to help in nourishing the skin.
Since rosehip oil is a dry oil, it can easily get absorbed into the skin.
Rosehip oil is generally a safe addition to your daily beauty regimen as it is safe for all skin types.
And if you`ve been looking for a product you can rely on, Rosehip Oil Benefits for skin are just so many.
However, the occurrence of allergic reactions is not uncommon. Therefore, it is highly recommended to do a patch test before using it.
To do a patch test, do the following: 
Take a small amount of rosehip oil on a cotton swab

Apply it on your forearm or wrist by dabbing the cotton over a small section of the skin.

Now, cover that area using a band-aid or gauze.

Let it be for at least 24 hours.

After 24 hours, remove the gauze or band-aid and check the area to see if there are any signs of irritation.

If you find that the skin is itchy or inflamed, you should not be using rosehip oil again. (see your doctor if the irritation persists)

If the skin does not display any adverse reaction then you can use it further.
Get in touch with your doctor immediately if you experience: red and itchy skin,  itchy and watery eyes, scratchy throat, nausea, and vomiting.