Product Name: PCA Skin Collagen Hydrator, Antioxidant Facial CreamOverall Ranking: 4.0 out of 5Price: $45Owners: PCA SkinWebsite: www.pcaskin.com
Introduction To PCA Skin Collagen Hydrator Facial Cream
You landed here because you`re looking for PCA Skin Collagen Hydrator Reviews.We`ll cover everything from ingredients, pros, cons, and the cost and after the review, you`ll be in a position to make an informed decision if this is the right product for you.PCA Skin Collagen Hydrator is a moisturizer designed for people with dry skin. Though it fits in the slot of moisturizers that are used after cleansing in the night, it can also be used during day time, if more moisturizer is needed.The primary function is to moisturize the skin, thereby reinforce collagen, make the skin firm and supple. Effectively bring down the appearance of wrinkles, which are the signs of aging. But, it also contains antioxidants that prevent free oxygen radicals moving around from damaging the skin. Effectively, this product rejuvenates the skin and prevents faster aging.Product SpecificationsConcern:
Rough skin
Product Type: Moisturizer
 Size:1.7 oz
Best For: Mature skin
Skin Concerns: Dryness
Skin Type: Mature skin

Benefits: Soothing
Featured Ingredients: Shea butter Antioxidants

PCA Skin Collagen Hydrator Main Ingredients
Shea butter

: This is obtained from nuts of shea trees found mostly in West African countries. This oily offwhite ingredient spreads easily across the skin thanks to fatty acids present in high concentrations.

Fatty acids prevent moisture from escaping from skin.Also, this butter has some vitamins too, which help to rejuvenate the skin making it softer.
It also has some anti-inflammatory properties, which not only heal and prevent inflammations but also soothes the skin.
The other benefits from shea butter for skin are even tone and skin conditioning.
This oil softens the skin because of emollients and fatty acids in it, especially squalane. Squalane has many benefits to offer to the skin. For starters, it ensures some control over oil production, so that not too much and not too little oil is present in the skin. It also offers anti-inflammatory benefits. This organic compound has many anti-aging properties as well.

Oil from olive fruit
Fatty acids in this oil are good for people with dry skin. The list includes linoleic, oleic, and palmitic. Linoleic acid prevents the water from leaving the skin so it serves as a hydrating agent.
It also can keep irritants out which makes it anti-inflammatory. It is known to be helpful when a person suffers from an acne breakout.

Oleic acid penetrates easily because it has smaller molecules. This means it can hold back moisture deeper in the skin. It also attracts water making it a good hydrating agent. It promotes oil production in dry skins and being smaller molecule it does not behave like comedogenic agent blocking pores which eventually lead to blackhead formation.
Palmitic acid is included as an emollient that softens the skin, apart from serving as an antioxidant as well.
Extract from the fruit of sweet almonds

: This extract is high in vitamin E content, apart from Vitamin A, and few fatty acids. Vitamin E serves as an antioxidant destroying free radicals, thereby protecting them damaging the cells and collagen framework in it.

Vitamin A protects the skin from the sun's harmful rays by preventing the production of free radicals. Also, it prompts the regeneration of cells, which makes the skin youthful, and helps it recover from any undesirable skin conditions. 

Skin becomes smoother because of this vitamin. Fatty acids in this extract serve as skin softening agents and agents that either moisturize by drawing moisture towards the cell or preventing moisture from evaporating.
As can be seen from the above ingredients, the product is essentially designed for moisturizing the skin, and though there are other benefits, they are supplementary.

PCA Skin Collagen Hydrator, Antioxidant Facial Cream Benefits
It hydrates the skin so that wrinkles are not formed easily, and skin becomes soft, smooth, and supple, with a youthful appearance. 

Easy to use

It can also be worn along with make-up
The major ingredients are obtained from natural sources which makes them less likely to hurt the skin.


Cons 
This product may not work for people with sensitive skin. It also has shea butter which can be comedogenic, i.e., block the pores, leading to blackheads.

It is a tad expensive product when compared to other products offering similar benefits.
Who Is The Product For?
You`re looking for PCA Skin Collagen Hydrator Reviews to be sure it`s the right for you? The product is designed for people with dry skin, and many of the ingredients in it promote increased production of oil or are oily. Therefore, people with oily skin are better off avoiding this product. People with dry skin usually develop wrinkles faster because without moisture the skin cells lose their turgidity, and the collagen framework starts crumbling. Because moisture evaporates this problem can be experienced even by others when they are visiting some dry places where humidity is less. In general, though, the product is for dry skin and prevents wrinkles apart from keeping the skin soft and smooth.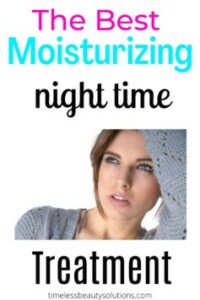 You Might Also LikeGiving your face that deep cleansing
Five Best Microdermabrasion Machines
OverviewSalient features of this product are:
It prevents moisture from escaping

Some ingredients go deep down in the skin, and draw moisture into the skin cells, thereby hydrating these cells.

It promotes collagen production Check an earlier post on Collagen products here if you missed it.

It has antioxidants that prevent any free radicals from damaging the collagen framework.
Price
As of date, the product is being sold for $49.Depending on where you buy, there will not be a big difference in the price.Where To BuyYou can find this skincare product at the following sites: www.pcaskin.com
www.amazon.comwww.amazon.inwww.walmart.comwww.dermstore.comwww.skinstore.comwww.lovelyskin.comFinal VerdictThe product is worth buying if the person has dry skin. People with sensitive skin need to be wary though. This is not designed for people with oily skins as well, though some of the benefits are universal. There are many PCA Skin Collagen Hydrator Reviews out there, did you find this helpful? Leave us a comment below and share what you found helpful. Feel free to share on Facebook or Twitter by using the share buttons.