According to dermatologists, retinol is the best form of noninvasive wrinkle-prevention treatment for the skin.
This is a vitamin A derivative that stimulates collagen production and speeds up cell turnover when used topically.
Retinol reduces the signs of aging such as fine lines, discoloration of the skin, and clogged pores.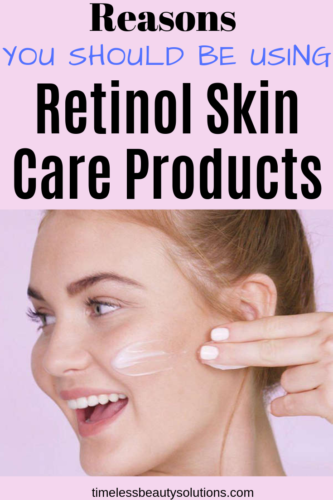 However, retinol also comes with its drawbacks. The side effects can include skin dryness, skin peeling, and irritation of the skin. It may even cause acne to flare ups in some people.
What Does Retinol Do?
Brightens dull skin

>Treats acne

Fades dark spots
Retinol helps in slowing down the aging process.
Retinol goes deep into your skin and helps speed up cell turnover.
This leads to the churning out of fresher, young-looking, and smoother skin.
There are many different types of retinoids. For example:
Retinyl palmitate(the weakest), 

Retinol (the next strongest and most tolerable), 

Retinaldehyde (stronger), or 

Adapalene (the strongest). 
It is best to choose the best option after consulting the dermatologist.
Regardless of your choice of retinol, they are all effective. They offer the same long-term anti-aging effect.
Retinoids work wonderfully in wrinkle-prevention and line-smoothing treatments. 
While choosing the right retinol for your skin, make sure to choose the right strength retinol for you.
It may depend upon on your type of skin such as sensitive skin will deal well with retinyl palmitate. 
Do not use too many products at once. Use only a pea-sized drop of the serum once every week and gradually move up the frequency per week. 
Since retinoids cause the skin to shed cells faster, your skin will experience flakiness, dryness, irritation, or breakouts for a few weeks. 
This is marked as the adjustment period for your skin. Fortunately, these side effects can be dealt with. 
Best Retinol Skin Care Products
Neutrogena Ageless Intensives Deep Wrinkle Moisture
Dermatologists recommend this to patients all the time. Neutrogena is, without a doubt, a reliable company.
Their products are easily found in any drugstore. The ingredients they use are of good quality. 
Neutrogena Ageless Intensives Deep Wrinkle Night Moisturizer comes with Retinol and hyaluronic acid that uncovers vibrant and healthier-looking skin It reduces wrinkles.
The change can be noticed in just two weeks. 
This formula is specifically designed for smoothening the skin and helps reduce the appearance of age signs.
This is a clinically proven formula that promises to deliver noticeable results. Hyaluronic acid helps in hydrating, replenishing, and rejuvenating skin.
Retinol SA formula helps in renewing the look of skin throughout the day.
This is an allergy-tested formula and is non-comedogenic. Check more on how allergy testing is done here.
CosMedix Serum 16 is a great intro-to-retinol product. It features a microencapsulated retinol complex.
This complex delivers results without adverse skin reactions such as redness,  irritation, and drying.
This Serum is meant for those who have experienced irritation while using retinol products. This nightly treatment helps in the reduction of fine lines and wrinkles.
It couples skin hydration with retinol to target the root causes of aging. This formula helps fortify the skin's moisture barrier. The moisture barrier ensures that the skin stays properly hydrated.
The cosmedicx serum is beneficial for all skin types. It helps calm acne inflammation, evens out the skin tone and boosts moisture while you sleep. 
Neocutis Nouvelle Plus Retinol Correction Intensive Anti-Aging Cream
This anti-aging cream utilizes only 0.6% retinol. It does so in a special microbead formulation which helps it penetrate the skin deeper. Neocutis accomplishes that with minimal skin irritation and flaking. 
Neocutis contains melaplex as a bonus which is a hydroquinone-free skin-brightening complex. Melaplex diminishes the appearance of aging signs such as dark spots and evens out the skin tone. 
Roc Retinol Correxion Deep Wrinkle Night Cream
RoC Retinol Correxion Deep Wrinkle Night Cream helps in reducing the appearance of fine lines and deep wrinkles noticeably.
This anti-aging cream works overnight. It contains pure RoC Retinol that leaves skin feeling as smooth and appears younger.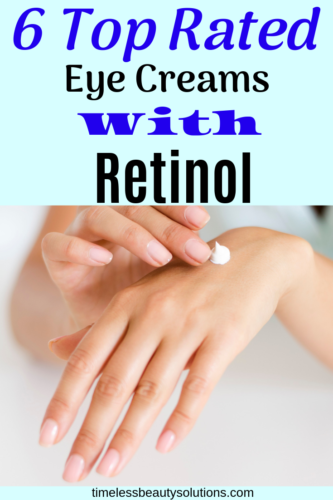 This is a dermatologist-tested and clinically proven night cream. The results can be visible within 12 weeks. This Deep Wrinkle Night Cream is oil-free and is non-comedogenic.
Amarate wonder cream has maximum retinol effectiveness but minimum potential for skin irritation.
It has a high potency of nano-encapsulated retinol formulations.
Amarate also contains multiple potent natural antioxidant ingredients which are ideal for best skin treatments.
These ingredients ensure maximized efficacy but with virtually a non-existent potential for any skin irritation.
Amarte Wonder Cream gives a brighter and more youthful skin complexion.
It works on correcting the visible signs of aging. Mushroom extracts present in this cream reduce freckles and age spots. Retinol, meanwhile, increases cell turnover. 
Peptides work on suppressing excess melanin production. The mastic oil reduces inflammation.
Vitamin E helps in neutralizing free radicals to help even out skin tone for a radiant and rejuvenated appearance.
HydroPeptide Anti-Wrinkle Polish & Plump Peel
HydroPeptide Anti-Wrinkle Polish and Plump Peel is an extremely effective over-the-counter skin treatment option for bright skin and tightened pores.
Retinol can irritate a sensitive skin type. So, instead, this product uses Retinyl Palmitate which is an ester of Vitamin A. 
This skincare product features an advanced two-step system. This system brings noticeable improvement to the tone and texture if the skin. 
It is powered by lactic acid which helps in reducing the anti-aging spots with the help of vitamin C. Peptides help protect collagen and brighten skin complexion. 
Hydropeptide has green tea antioxidants that defend skin cells against environmental damage and the cucumber extract soothes skin irritation. 
Conclusion
I could not mention all the creams here as there are just so many good products out there, in a previous post, I did mention Retinol Moisturizers and you can check it now if you missed the post.
Retinol is hands down the best option for reversing the aging signs. It has the power to collagen production and boosts cell turnover.
The speedy cell turnover means accelerated skin renewal and reduced appearance of aging signs such as wrinkles, fine lines, and age spots. It gives way to a firmer, smoother, and more even-toned skin.