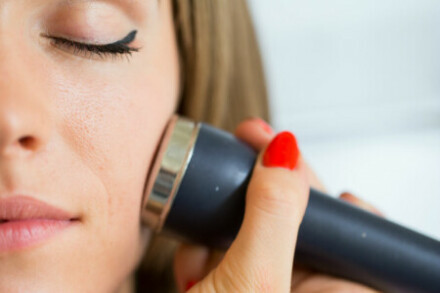 This post will help you understand how to use a microdermabrasion machine and achieve that salon look at home.
Microdermabrasion is one of the most advanced and effective skin treatments that promise to fight the various signs of aging and improve the overall appearance of your skin.
Using this treatment consistently helps reduce the appearance of scars, wrinkles, age spots, fine lines, sun damage, and wrinkles.
However, going to the spa or clinic every time for a microdermabrasion treatment can cost you between $100-300 per session!
Thankfully, you can now get a professional quality skin treatment without breaking your bank. How? Simple.
You just need to buy a microdermabrasion machine that you can use at home and do as many treatments without the hassle of multiple appointments at a spa or clinic.
So, you just pay once for the microdermabrasion machine and enjoy spa style skin treatment as many times you want.
Who can benefit from microdermabrasion treatment?
Most adults can benefit from a microdermabrasion treatment as it helps to remove the rough, dead skin cells to reveal underlying smooth skin. It promotes tissue and cell growth which results in a clear and flawless skin.



Teenagers with acne-prone skin can also benefit from the treatment as it unclogs the pores and removes dirt and debris that are the common causes for acne. Thus, it reduces acne breakouts and the appearance of acne scars.
Microdermabrasion treatment can be done once to twice every week to reduce the appearance of uneven skin tone, wrinkles, crow's feet, fine line, age spots, dark circles, and so on.
Many people wonder how to use a microdermabrasion machine or how many times they should use the machine.
Depending on your type of skin and nature of skin problems, you need to form a treatment schedule and stick to it. You must make sure that you do not overdo the treatment.
A good rule of thumb is to do this skin treatment on a weekly basis. Start with once in every 6 to 7 days until you achieve the expected results.
Once, you start noticing visible improvement you can reduce the frequency to once in every two weeks or once a month.
Most people who have used the microdermabrasion machine did not experience any side effects. However, after the first use, you might notice redness on the skin, which usually subsides after a few minutes.
How To Use A Microdermabrasion Machine At Home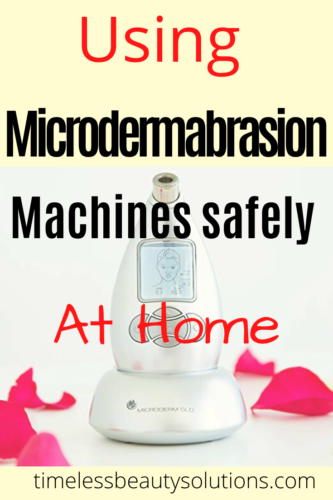 When you buy a microdermabrasion kit, it usually comes with a manual containing specific instructions on how to use the device.
It also contains tips and warnings to stay safe while using the machine. Here are a few common and basic steps that need to be followed:
Cleanse the area that will be treated with a gentle oil-free cleanser.
You must make sure that you do not use any harsh chemicals on the skin just before the treatment as this could dry out the skin making it highly sensitive during the procedure.
The microdermabrasion machine will anyway remove the impurities and debris on the skin, so you can keep the initial cleaning simple and gentle.
Pat your skin dry using a soft towel to dry it completely. This is important because the microdermabrasion device will not work on a wet and clammy skin.
When your skin is completely dry, turn on the microdermabrasion machine and get ready for the treatment. You can use your free hand to pull the skin tight and then slowly rub the tip of the machine in that area.
Remember to not move the head more than one or two times in the same place. Repeat this process for your entire face and neck area.
When you are done, carefully switch off the device and then apply a few skincare products to finish the treatment.
You can use a good toner like Amara Organics immediately after the skin treatment to balance the pH level of your skin. Follow with a moisturizer to lock the moisture and prevent your skin from excessive drying.



To treat sagging skin and wrinkles, always use the machine in upward movements. Moving the device in the wrong way can increase the risk of getting fine lines and wrinkles. Check here for the best microdermabrasion machines.

Conclusion On How To Use A Microdermabrasion Machine At Home
Now that you know how to use a microdermabrasion machine to treat your skin, go ahead and get a good quality kit for home use.
Most of the machines work in a similar way, and they just use different types of stones such as diamonds or crystals to create the desired friction.
Read online reviews before choosing the product that suits your skin type, or you can consult a dermatologist to find out which microdermabrasion device would work best for you.