Type: Home microdermabrasion machine
Main purpose: Skin smoothing, radiance, and anti-aging
Skin type: All skin types
Average price: $98.91 (this may vary)
Beauty Wrap-Up aggregate rating:4 stars
Beauty Wrap-up Category: Gadgets
Best Place To Purchase: Amazon
Introduction

This home radiance Microdermabrasion device is designed to replicate the benefits of salon microdermabrasion.
All this in the comfort of your own home without visiting the salon(if you'd like to learn more about microdermabrasion.
To get an in-depth explanation, see an earlier post explaining microdermabrasion in detail here.
The device looks simple due to its finish and has quite a sleek design. It's handheld and so doesn't take up too much storage space.
The device works and the first signs of results are visible with the first use.
The Radiance device has a salon grade diamond tip designed to deeply exfoliate while simultaneously using a vacuum massage to clear away the dead skin cells.

As with all microdermabrasion machines, the aim is to revitalize the skin, reduce enlarged pores, and remove fine lines and other signs of aging. What you`re left with is youthful radiant skin.
The makers say it's suitable for all skin types and that you can use it on your face, neck, and hands.
You can check an earlier post on microdermabrasion benefits here if you missed an earlier post where all benefits are explained.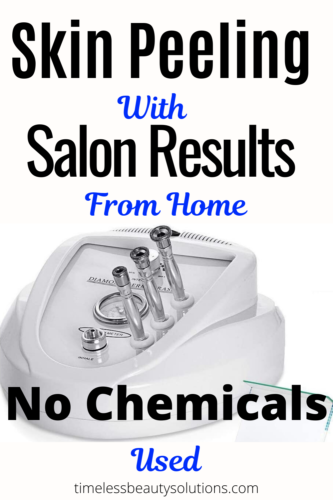 A younger and fresher looking skin without the time and cost of having regular microdermabrasion treatments at the salon, this is well achievable with this machine.
At $98, I think it`s well worth the investment, even if it`s not your main facial care, you can use it in between salon visits(who`d not like that feeling of being pampered at the spa)
Other Microdermabrasion Machine Reviews
No matter what product is out there in the market, not everyone will be happy with it, there are always points that could be improved.
Then there are people who are just never happy or people who made a mistake and decide to give negative reviews.
There are also those that expect to see lasting results after a single-use, so I feel it`s just fair you give it your own stars and opinion.
All the reviewers here are raving about smoother skin within just a few uses.
There are also comments about more even skin tone, and being able to dispense with other exfoliating products.
Some users have drawn direct comparisons with salon microdermabrasion.
This is (in my opinion) not fair, as this is clearly sold as a home use microdermabrasion machine, not a professional microdermabrasion machine that you can also find here.
Some users say that the results rival those of salon facials, and others other find it's not as powerful as microdermabrasion facial treatment at the salon…………….
But still, it does a fantastic job of making your skin smoother, clearer, and more radiant.
For anyone who expects this to be as powerful as microdermabrasion facial treatment at the salon, I think that`s being unrealistic. But then, you can never please everyone.
Where To Buy
Amazon has the best price compared to other online stores.
The reviews shared by users that you`re free to check will sure help you make a decision if it`s the right product for your facial care needs.
Some products do have Youtube reviews, but unfortunately, this one does not have one for now but I hope to add it here.
Is This  Home microdermabrasion machine Worth it?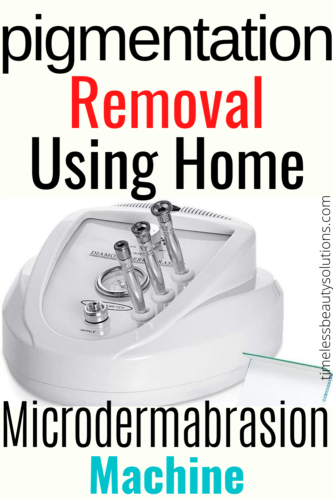 At $98, this is in my opinion, a no brainer, you`ll soon get your money worth back.
Realistically, this product isn't going to give you quite the same results as salon microdermabrasion.
But if you are happy with slightly less dramatic results, it means you make huge savings financially and timewise using this home microdermabrasion system.
You can have a facial at the comfort of your home any day any time you want to.
salons charge about $70 per session and recommend a course of five sessions minimum, so that's $350.
Given that you can continue to use your microdermabrasion device at home for as long as you want, or choose to give yourself regular courses of sessions throughout the year, this is a sensible investment if you can afford it.

What about the Negative Reviews?
The vast majority of reviews of this product are very positive. However, there are a couple of isolated cases of negative reactions.
There are always going to be a few individuals who react badly to any product.
But even so, if you do buy this product I'd definitely suggest starting out on the setting for sensitive skin and progressing from there. These are just some careless mistakes we sometimes make with new products!!
If you do buy one or use one already I'd love to know what you think! Maybe you've found something better? Let me know!
A home microdermabrasion machine is sure worth every penny as it will save you frequent salon visits, you can have your facials any time you chose to.