Don`t just buy Christmas gifts that are forgotten once the holidays are over, this holiday gift guide for women features the best Christmas present ideas for women. Items usable and useful after the festive season is long gone.
So you`re looking for the best Christmas gifts for women and unsure where to get started?
Most probably because it's the Christmas season and gift shopping is bound to knock you down when you struggle with "what" to buy for a woman. What would she love?
To help you out a little, we have listed the best Christmas gifts for women below for you to choose from or take inspiration from.


We did not choose them as the best Christmas presents for women at Christmas time only, but because they are items any woman will value long after the festive season is over.
These gifts will be suitable for any woman, wife, girlfriend, mom you name it, there is something for everyone.
Be it a me-time relaxation with a spa-like treatment or just putting her feet up and relaxing with a good read, we`re sure you can`t go wrong with any of these best Christmas gifts for her.
These gifts for her are not in any specific order, this way, you get to check all the products all the way down to find what`s best in your opinion.
AeroGarden Bounty with Gourmet Herb Seed Pod Kit

Let's start with the green, shall we? It's not only environment-friendly but also serves as a beautiful decoration in your home and office.
What else? It is easy to manage and with no soil.
AeroGarden is a year-round garden developed into an indoor gardening system. It grows fresh herbs, fresh vegetables, flowers, and much more. It grows 5 times faster than any average garden in the soil.
A fully interactive, touch screen control panel keeps you on time when and how to add water and other necessities to the plant.
The high-performance LED lighting system automatically turns on and off. A list of Christmas presents for women will be incomplete without it.
AeroGarden kit includes a 9-Pod Gourmet Herb Seed Kit. Within this comes 2 Genovese Basil, Curly Parsley, Thai Basil, Italian Parsley, Chives Dill, Thyme, Mint, and also 3 oz. of liquid plant food.
Long Champ Women's Fashion Handbag Oversized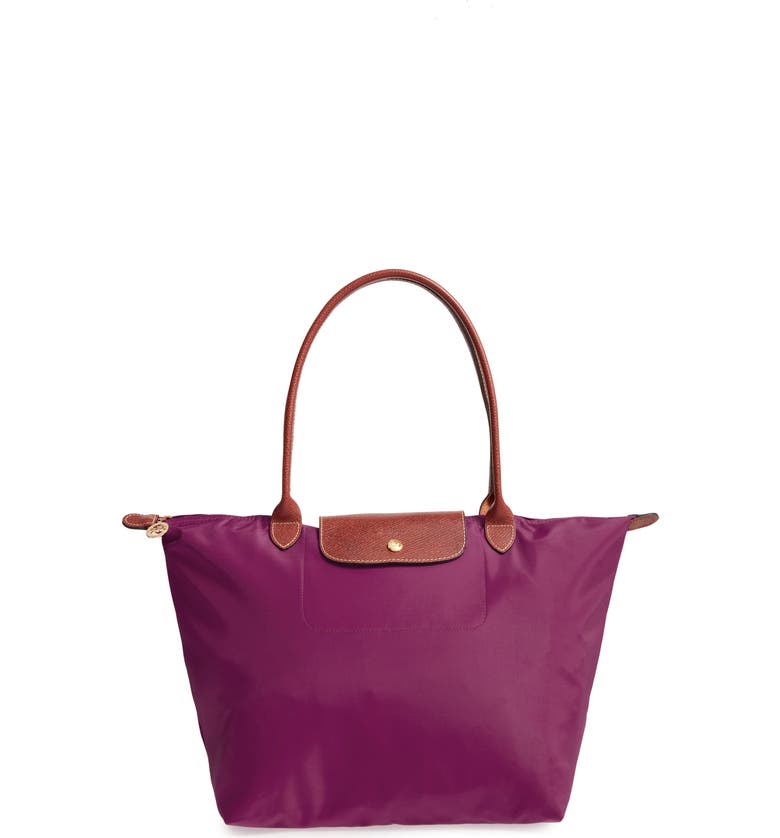 While thinking about Christmas gifts for women, you can't discount checking on a handbag for said women.
This Women's Fashion handbag brings you a fashion-forward and oversized envelope with a burst of colors to go along with different women's outfits.
It can easily carry an iPhone, cosmetics, your keys, and any other essentials you may need while going out.
The handbag is lined with a soft black fabric that keeps your things safely tucked in and keep them organized.
There are one interior zipper pocket and another easy-access side pocket for easy access and organization and has a water-resistant lining.
The color and design of the handbag stay vibrant stylish and never get boring.
Bath Bomb Gift Set
A good spa gift set almost never fails as it is a women's one of the many friends.
This sensuous bath bomb gift set contains moisturizing essential oil mixed Bath Bombs.
A total of six essential oil blends have been used that serve as a treat to the senses. The blends used are:
Yoga Sunrise which is a blend of Lemon, Lime, Orange, and Bergamot Oils

Garden of the Gods which is a blend of  Lavender, Geranium, and Lime Oils

Sinus Congestion Relief which is a blend of Eucalyptus, Peppermint, Lavender, Pine and Cypress Oils

Pink Energizing Grapefruit which contains Grapefruit Essential Oil

Stressed Moms which is a blend of Lavender, Marjoram & Ylang Oils

Vanilla Surprise contains Vanilla Essential Oil
Each bath bomb is individually wrapped and packed in an individual tin.
The Bath Bombs leave the skin ultra-moisturized and leave no oil ring behind.
They provide all the wonderful benefits of Organic Sunflower Oil, Cocoa Butter, and Organic Shea Butter.
Another set of bath bomb gift packs. These bath bombs are designed and manufactured in the form of planets each representing different blends of ingredients and fragrances.
A perfect gift choice for your favorite stargazer. It is a handmade product that can help you enjoy the effervescence of natural ingredients. This Bath Bomb Gift Set includes 9 Bath Bombs namely: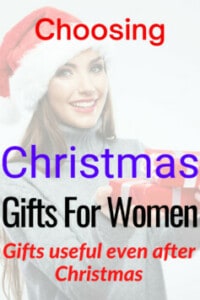 Uranus- Black Raspberry and Vanilla

Venus- Guava Goji

Earth- Olive Grove

Mercury- Moroccan Spices with Activated Charcoal

The Sun- Ginger, and Jasmine

Saturn- Lavender

Jupiter- Saffron and Honey

Mars-Rose & Peony with Rose Clay

Neptune- Black Raspberry and Vanilla
Herbivore Botanicals Coco Rose Luxe Hydration Trio
This luxury gift set includes a body polish, a hydrating face mist, and a lip conditioner for pampering. A perfect gift set for those who travel frequently.
The Kit Contains
Coco Rose Body Polish

Rose Hibiscus Hydrating Face Mist

Coco Rose Lip Conditioner
It is made using all-natural ingredients. It is paraben-free, sulfate-free, and also cruelty-free.Kindle Fire HD 8
A great gift choice for a techy who also enjoys reading. Read, watch, play, and listen to your favorite books, movies, games, and music respectively using the iPad. It is more advanced than its previous version.
Enjoy the entertainment supplemented and made more desirable with a fast 1.3 GHz quad-core processor. The Fire HD 8 offers you 50% more RAM than the Fire 7 which gives you faster performance.
A daily use relaxing foot massager to stimulate pressure points on your feet. Stimulating pressure points release hormones that will work to give your body a feeling of complete relaxation.
This foot massaging product uses the Shiatsu concept of rotating nodes and offers a very invigorating foot massage, this one to me is a must-have when considering Christmas gifts for women.

Strawberries And Cream Pamper Pack
The ultimate indulgent gift and treat for pampering. It will leave you feeling super soft and smelling super sweet.
A good gifting choice for those who need "me time". A handmade product for treating yourself to a luxurious night of pampering includes:
Strawberry Facemask

Strawberry Cream Tea Bath Tea Bag

Strawberry Bath Sundae Bath Bomb

Strawberry and Fizz Scented Candle
The Instant Pot works like a pressure cooker, a rice cooker, a slow cooker, a yogurt maker, a steamer, and also warmer. One of the best-selling products on Amazon.

Safe, Convenient, and Dependable, the Instant Pot speeds up the cooking by 2 to 6 times and requires 70% less energy. Instant Pot replaces 7 kitchen appliances.
It has 14 built-in smart programs and a 24-hour timer which allows delayed cooking.
What I love again is that it generates almost no noise and there are no leaks. It leaves no health concern and uses the latest technology which is embedded with a microprocessor.
You may like
Christmas gift ideas for teens
DIY Facials
This is another of my favorite, what better than to relax at home and be yourself giving yourself a spa-like treatment?
Get a Microdermabrasion machine and enjoy an all-year-round spa treatment. Learn more about Microdermabrasion in an earlier post.
Choosing Christmas gifts for women can be confusing, finding a present for a woman of any age is not easy and these Christmas gift ideas women covered women of all ages.
Fitbit Versa Smart Watch limited edition
Versa Smartwatch is almost a must-have, with a battery life of up to 4 days, 15  exercise modes to choose from, and being able to store up to 300 songs, I don`t think you need more.
It`s a limited edition so you have to act fast before it`s no longer available. Did we mention it`s budget-friendly too? The watch comes with two bands (S&L) included.
With over 7000 positive ratings(4.5 stars on Amazon) you can`t go wrong.
Conclusion
This Christmas, give her something which is unique and is useful that she`ll remember long after Christmas lights have gone out.