Valentine Day gifts for women can be difficult to choose depending on what sort of relationship you're in. Is your relationship fairly new or are you dating for years? Is it casual or are you serious? It can easily overwhelm anyone. That's why in this write-up, we will discuss some really good, budget-friendly and unique Valentine gifts ideas.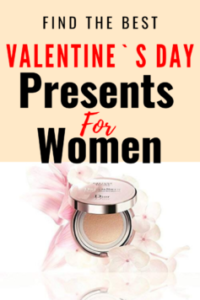 Want Valentine's day gift that's distinctive? Be it flowers, candies or valentine's day gift baskets. A keepsake or a personalized one just for her? Whichever be the case, you have come to the right place. Let us take a load off of you so that you can enjoy spending time with your Valentine rather than worrying about the gift.
This year, we bring some differences to help you indulge your women with one of our cupid-approved romantic and unique valentine gifts ideas?
Kate Spade 'Heart Of Gold' Bangle, Amazon Price $ 32
This simple and elegant bangle from Kate Spade New York comes with a tiny inscription detailing. A great piece to mix and match with other bangles and can be paired with either casual or formal attire. A perfect and classy gift for the classy woman.
Back to the Roots Water Garden, Amazon Price $ 125
Instead of a bouquet of roses that will wilt in a couple of days thinking about getting her the Back to the Roots water garden. A little greenery around her place might make her sail through the cold season fast.

"Please note that the image above is not what I had in mind but the product I wanted is out of stock for now"
Anne Klein Women's Bangle Watch and Bracelet Set, Amazon Price $ 145
The ultimate gift to compliment her unique style! Boxed set comes an accented rose gold-tone timepiece with three bracelets. A stainless steel case back and crystal charms on bracelets.


Polaroid Snap, Amazon Price $ 89
A classic Polaroid Instant camera for her to capture memories on Valentine's Day to cherish!
This product has over 3,560 positive reviews on Amazon, if so many people love it, I`m sure your loved one will too.


Dogeared Pearls of Love, Amazon Price $ 27.12
A single freshwater cultured pearl with a cable chain adorned on a keepsake card is a simple way to show your love. A delicate classic is a pearl necklace every woman should own. Pearls never grow old. they just get better with time. Click here to view this product on Amazon.
Make Her Feel Special
Words have this immense power to heal old wounds, rekindle love and make someone feel special by touching their hearts. When in love, everything surrounding you becomes beautiful. You feel exhilarated. Almost every thought crossing your mind is about her- your special woman.
If you have trouble articulating your feelings verbally then why not try the tried and tested method of penning your thoughts for her to find? Express how much you love her in your words and let her know how her being in your life has made it even more beautiful.
Conclusion On Valentine`s day Presents For Women
Valentine's Day might be a day of clichés, but in love, it's not all that bad. All it takes are the right words at the right time to woo them.
If you want to buy any of the above products, Amazon is the best place to visit but that`s not to say there are no similar products in other online shops.
We also published Valentine`s day present ideas for men, check here is you missed it. Looking for presents for your boyfriend, check out this other post, it`s filled with products anyone can use long after the day is over.
If I forgot to mention something you feel should have been here, give me a shout, if you found this post useful please share in social media so others can benefit too.