is a type of hair addition that is clipped to human hair to improve looks, color, volume, and length of the hair.
Hair clip extensions have been recently regarded as not only the fastest way to get your hair done but also one of the most trending and appreciated.
Many hairstylists recommend different types of hair extensions especially if you want to change your hairstyle NOW depending on the price and quality.
Have you experienced when you`ve just cut your hair too short or after that new cut you realize it does not work as well as you had hoped? Or when you just colored your hair blue and it looks terrible?
You don't have the patience to let it grow out, then it's time to reach for hair extensions for a quick fix.
Famous celebrities have commonly indulged in clip-in hair extensions to boost their looks before gracing the screens and many other people have followed suit.
Hair clip-in extensions can be very easy to wear as you will not require expertise to rock this type of hairstyle, though many still prefer hairstylists in doing the same.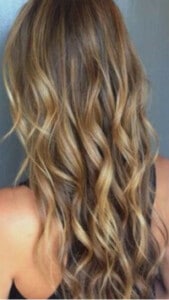 Rocking a clip in hair extension depends on various factors like color, quality, and even skin type.
It is vital to get a clip-in extension that compliments your skin tone. This could improve your looks more than getting one that does not match or complement your skin tone.
Advantages of Clip in Hair Extension
Clip-in hair extensions are currently used by women with all kinds of hair all over the world. They come with lots of benefits like the following:
Flexibility –
This kind of hair extension can be worn in various ways and times or periods. The fact that they are attached with the aid of a clip, as the name suggests, simply means you could remove them whenever you wish.
You could remove it before bedtime or before indulging in an activity that could instead damage it. This flexibility has made this type of hairstyle popular with ladies from all over the world.
Easy to wear–
If you are familiar with clip-in hair extensions, then will surprise you to know that you don't require expertise to wear them. This makes it easy for those who are newfangled to this kind of hair extension.
Attaching it to your hair using a clip is the way to go. If you`ve used any kind of pin to pin your hair in place then you can pin on clip in hair extensions on your own.
You might like
A beginner's guide to tape in hair extensions.
Styling –
Extensions are also easy and straightforward to style, unlike some other artificial hair.
You do not require to wear it in order to style. This alludes to the fact that you can style it, keep it and wear it at any time of the day or week when you need to.
Convenient –
Convenience and lovely long hair do not always go hand in hand, but not with clip-ins, this kind of hairstyle can be very useful and timely.
Whether you are late for a meeting or are attending a wedding in the next few hours, clip-in hair extensions will save your day.
The fact that they are easy to fit makes them very convenient and time-saving. You can also consider it as a flawless style for important events without the time and money required to visit a salon.
Self-confidence –
Clip-in hair extensions can aid in bringing out the poise in you. With well-done hair from a clip extension, which complements your tone and style, your confidence will surely be lifted.
Other than the above benefits, these extensions can be very friendly to beginners. The fact that it is easy to use and install makes it user-friendly to all, especially new users.
Disadvantages of Clip-in Hair Extensions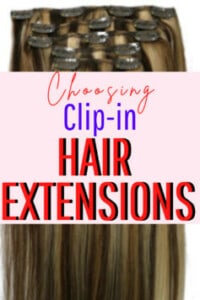 Despite the vast advantages of this kind of style, there are a handful of cons to deal with. The following are disadvantages you will have with clip-in hair extensions:
Remember these are artificial hair additions so you may encounter some issues not listed here.
Damage –
Wearing clip-ins for too long can cause damage to your hair. Sweat and wet conditions do not go well with this type of style.
Clip hair extensions are not permanent hence should be removed and also treated with hair products in order to protect your hair.
Correct application –
Hair clips that are not worn correctly could end up falling and embarrassing you at some point.
With this type of flair, regardless of how easy it may seem to use, correct application is vital. You do not want your clip in hair extension to fall in public, do you?
Remember this?

Care –
Clip-ins need a lot of care. Frequent maintenance and proper storage if not in use could prove vital for its longevity.
If not properly taken care of, clip-in hair extensions could end up damaging your natural hair and even pull off some of it.
When using fake hair clips-ins, they can be tangled, and believe me it`s a mess to straighten no matter how well you try to brush them with a comb.
Short hair challenge –
Individuals with short hair can have struggled with this kind of style. With short hair, clips may end up being visible.
The length of the hair determines how well clip-ins will match, and with naturally short hair, this can pose a challenge.
Who needs clip Hair Extensions and Where to get them?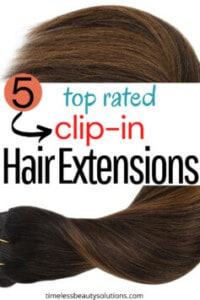 Clip-in hair extensions can be worn by anyone who wants to look elegant and classy.
From celebrities who prefer custom-made clip-in hair extensions to beginners who want new hair NOW with a limited budget, this kind of style is widely and worldly appreciated.
There is surely no limit to wearing hair add-ons. Simply be sure to find one that compliments your looks, from the skin tone to the style and hair complexion too.
It is almost certain that if you walk to the nearest mall, hairstylist, or hair shop near you, you will find different extensions from tape-ins to full hair weave in all sizes, qualities, and prices.
Visiting an online shopping platform could guarantee you a worthwhile shopping experience for hair extensions too.
Many stylists give guides and recommendations on clip-ins before fixing them in your hair.
As already stated, extensions come in different varieties and qualities, you can opt for synthetic clip-in hair extensions if you are on a budget.
If you can afford it, go for real human hair extensions as they are of a much higher quality and can be used over a very long period of time, unlike synthetic extensions that are prone to tangling.
But having said that, there are some good quality extensions in the market, but you get what you pay for.
Some of the recommended clip-in hair extensions include:
This is a great type of extension simply because you get an extension that is customized to fit your head, match your skin tone, match your hair color and length.
This can be very convenient and owing to the fact that they can last for longer times.
Doores brand is a good example of a customized clip hair extension. These may be great but not affordable to most as you pay a premium for what you get.
As these are only 50G per package, you`ll need  2-3 sets for volume and length.

Wefts are also widely recommended because of the hair volume they add to your scalp. The wefts also fix really well, flat and easy. Maintenance is low-key and can be done after eight weeks of use.
These are chosen by many popular celebrities because of their thickness that covers the whole head. This type also offers different length sizes. A good brand example is the Wennalife clip in human extension.
Wennalife clip in hair extensions are made of 100% Remy human hair, at 120 Grams a pack, you only need a single packet for the whole hair, so although it might cost more initially, you still save compared to buying 3 packets.
Conclusion On Clip in Hair Extensions
Extensions are a good way of changing your hair (anytime you want) without any long-term commitment like waiting for your present hair to grow.
Almost ALL extensions need to be trimmed and styled to perfectly frame your face and work with your existing cut. But this is only a one-time thing. After that, you are ready to go, clip in or remove your extensions any time you want.
I hope you found this post helpful, if you have any questions about this post or any kind of hair extension, leave a message below and I will get back to you.