Product Name: Captain Green Skin ScrubberOverall Ranking: 4.8 out of 5Price: Approximately $27.99Owners: Capitan Green

There are different kinds of blackheads just as there are different acne blackheads removal tools. I will only check one tool here as it`s impossible to look at all blackheads removal creams and tools in a single post.IntroductionThe first thing that strikes about this skin scrubber facial kit is that it is eye-catching. The device looks sophisticated, designed for scrubbing, scraping, and peeling the skin gently. Effectively, the device is for exfoliation as well as resurfacing of the skin. Because of these capabilities, the device can reduce wrinkles, blackheads pimples, pimple scars, as there is no manual pimple popping involved, scarring is reduced. Besides, it can remove excess oil on the skin, as well as debris and dead cells on the skin. It is ideal for cleaning deep pores. It is a comprehensive facial set, which includes a system for massaging, lifting, cleansing, exfoliating, etc.

The device has buttons for lifting the skin, 2nd one is for moisturizing, and the third one is for cleansing to get out the dirt that`s lodged deep inside. While there is only one switch or power key to control it, the number of times the buttons are pressed for going into those modes differs. For lifting the skin, a user has to press this mode key thrice, for moisturizing, the user needs to press it twice, and for cleansing, the user needs to press the mode once. Therefore, this device can also be used to remove makeup and other stains or coloring on skin.The skin cleaning head comes with a spatula-like structure. This cosmetic slice is highly durable and does not have to be changed for different functions. It also glides easily upwards or sideways as needed, unlike other devices that dragon skin. It is this slice that cleans up clogged pores enabling the skin to absorb moisturizers, which along with massaging firms the skin and lifts it. Check an earlier post on some top moisturizers here if you missed it.One special feature in this device is the "ion-conducting" strip. This strip is responsible for metabolizing the skin cells or waking them up. Because it uses ions for the purpose, it also serves as a detoxifier.
The advantage is all this is done with an electronically monitored system which does not take much time. The timer in the device stops the operation in 10 minutes, which is sufficient for completing the functions.It comes with a blackhead remover, more specifically, blackhead removing the cream. Apart from these benefits, this device also results in improved absorption of other skincare ingredients, skin pores tightening, and glow in skin because of better circulation and breathing. No product is perfect, so this blackhead removal tool too has it`s weaker sides and things that could be improved. Not all blackheads removal are successful maybe because of the tool you use or how well you do it. So Let`s look at the pros and cons.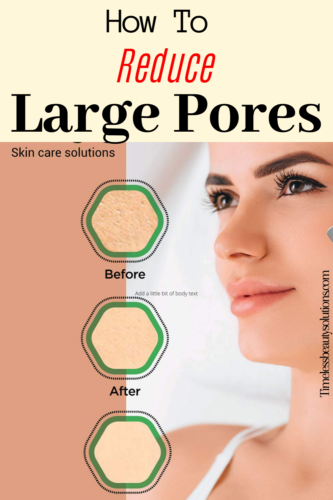 Pros
It's a portable facial unit, which can be carried easily and charged easily.

It is easy to operate since the display unit indicates the mode, and the power switch serves as a mode changing switch as well.

The device is an almost comprehensive facial kit, which includes functions such as cleansing, exfoliation, resurfacing, skin massaging, lightening of the skin, etc.

This is an extremely affordable unit.

It has a durable head.

The machine scrubs and peels gently.
Cons
While it is durable, it is still vulnerable to damage on falling when it slips from hand or exposed to heat or dropped in water.

It is also not advisable to use it when the skin is wet, though it does give better results after a shower as pores are open at such time. Ideally, the user needs to be dry even after a shower.

It is not good for sensitive areas of the face such as the skin near eyes and lips.
Who Should Use Blackhead Removal Tool
This device is almost for everybody, since most features are based on electrical and mechanical functions, unlike other devices that use chemicals for facials.
The manufacturers, however, suggest that people with sensitive skin should not be using it more than twice each week, while those with oily skin are welcome to use it even thrice per week to reduce that oily skin.
Want other top-rated skincare? check an earlier post on Microdermabrasion machines you can use to deep clean your face and remove wrinkles and fine lines.
Price
As of writing this post, this blackhead removal tool costs just $27.99(remember shipping costs)
Where to buy blackhead removal tool
Of course, like shopping for anything else, you`re free to choose where you make your purchase, be it your local beauty shop or online.
Personally I find Amazon and eBay to have the best price to buy online.
Final Note On Buying The Best Blackhead Removal Tool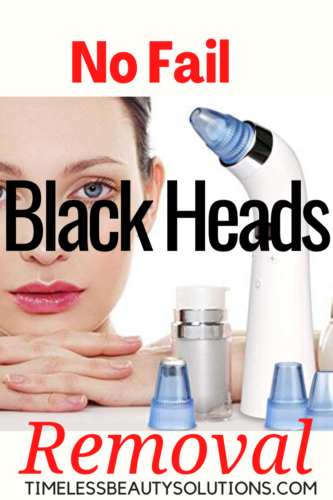 This device is worth purchasing because it is a multi-functional unit.
This is a multi-use tool so well worth the price if you don`t want to keep paying your beautician.
Or, how about aftercare, that time you need a quick retouch and it`s not yet time for your next appointment?
Most of the time people feel too lazy for removing makeup.
This device can reduce that effort. Likewise, it can make all the products for skincare more effective by ensuring that they penetrate deeper rather than remain on the surface.