Before we get to the best products to remove blackheads, it`s only fit to explain what blackheads really are.
So What are Blackheads?
Blackheads are tiny bumps that appear on your skin as a result of clogged hair follicles. They are a type of acne in themselves.The name blackheads mean just that, these bumps are usually black or darker than your skin color. Blackheads are common on the face, but they can appear on any part of your body like on your shoulders, chest, or back.Very often, hair follicles get clogged with oil or dead cells, and it causes bumps, redness, or pimple on the skin surface. Blackheads are a nightmare for the skin, if left untreated, will cause inflammatory acne due to the building up of bacterial colonies.
What Blackheads Treatments Are There?
Blackheads removals will depend on what works best for you. Some ways to remove blackheads include but not limited to:
Microdermabrasion.

chemical peels.

manual removal.
You`re not just limited to one or two choices.Now understand I will try not to write these products in a specific order as I want you to read till you reach the end.
That way, you can make a wise decision on what suits you best.
If I arranged them accordingly, it will be unjust for some products, yet I know all these products work great.
I feel that if I started with the top products(budget-wise or personal choice) some people may choose not to read the whole post.
But I will show an alternative(price-wise) in every product I choose.
How To Prevent Blackheads
Wash RegularlyWashing your face and skin to remove dirt and excess oil will make a big difference to your skin. Dirt and excess oils are what block the hair follicle that results in acne. There is no point in using a good product if you`re not keeping your skin clean.Exfoliate your Skin RegularlyExfoliation helps in removing dead skin cells, leaving your skin clean and ready to accept your skincare products better.There is always dirt and oil deep in your skin that regular washing will not reach. Exfoliating can be done with a Microdermabrasion machine or you can opt to use chemical peels.
Please consider your skin type before you start exfoliating, not all skin types need the same exfoliants.
Normal skin
If you have normal skin, you`ll be glad to know you can use almost any kind of exfoliator.
Chemical or manual exfoliation should work well on your skin, but it's safe to test and see what works best especially if you`re exfoliating for the first time.
Dry Skin
Dry skin tends to get flaky so you should not ignore exfoliation to remove those dead skin cells.AHA Exfoliating products are recommended for dry skin.
If you want a speedy skin turnover then Glycolic acid is your go-to skin exfoliation product.
The only thing worth mentioning is that Glycolic acid makes your skin sensitive to sun damage, but this is taken care of by using a moisturizer with SPF like this one here. So please apply a good SPF after exfoliation.
Exfoliating  Combination skin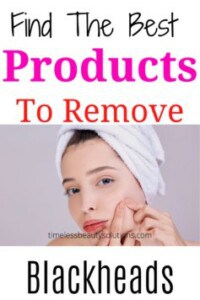 To me, dealing with combination skin has never been fun, what with the need to use two different products?
One for your oily T-zone and the other for the rest of your face.
Exfoliating a combination skin is no different, you might need chemical and mechanical exfoliation like Microdermabrasion(which we've talked about a lot in the past).
It`s just important that you exfoliate one part of your skin one day then the other part the next day if you're using mechanical and chemical exfoliation.
This is to avoid skin irritation and any damage to your skin. Use a good quality SPF and moisturizer when you`re done.
How to exfoliate Oily skin
It`s a build-up of oil and dirt that causes oily skin, and the best way to deal with this is to use manual exfoliation.
With a scrub, gently use circular motions starting from up as you work your way down.I find brushes are a must-have for anyone who wants the best products to remove blackheads.
Oily skin tends to be thicker and research has found that scrubs work well to exfoliate.
Exfoliating sensitive skin
Sensitive skin irritates and turns red so fast. Another notable is that people with sensitive skin also tend to suffer from acne.
To exfoliate sensitive skin, a mild exfoliator should be enough. Use it with a wet cloth then gently scrub your face/body with the cloth. Again, a good moisturizer is a must after you`re done.
Read on to know some of the tested products to get rid of this vexing resident on the face. The best thing is that all of these products are used worldwide.
Fresh Umbrian Clay Pore Purifying Face Mask
A clay-based, rich in mineral face mask which is compatible for all skin types. Apart from relieving from blemishes and blackheads, it makes the skin tone even.
The main ingredients are Umbrian clay, sandalwood, lavender water, and chamomile flower extract.
Umbrian clay mask is free from any chemicals like sulfates SLS, parabens, and phthalates.
The mask is an ideal exfoliant that prevents the clogging of pores, a significant reason for blackheads. The freshness of the skin remains intact. The product has a 4.4/5 star rating on its website.  
Alternative product With a budget-friendly price tag.
Blackhead Remover Mask, Charcoal Peel Off Mask
Activated charcoal beauty enhancing products are in trend these days. This peel-off mask will not turn the blackheads hostile but also replenish the skin.
Another must-have if you really want one of the best products to remove blackheads that`s also affordable.
The minus chemical formula of this instant mask is budget-friendly with no untoward aftermath.
The product has an excellent rating of 4 stars on Amazon. Many brands have their product with nearly the same constituent.
Similar but more budget-friendly product.
Anjou Blackhead Remover Comedone Extractor
Tweezers and needles are the instruments used in salons to remove blackheads. They are safe to use as they can be sterilized before and after every sitting.
The Anjou Blackhead remover Comedone extractor has six different types of bottlenecks, needles, and tweezers.
Once habituated with its use, it is considered by some as the best product for blackhead removal.
The packaging of the product is in a leather pouch, and a detailed user manual is provided with it.
Personally, I hated the experience and I know I don`t want tweezers and needle on my face ever again, I`m terrified of needles"
Mario Badescu Silver PowderThe product is a one-stop solution for the mulish blackheads. It is easy to apply.Only a wet cotton ball dabbed in the silver powder on the obstructed region having blackheads is needed.Once the application hardens, you can clean it with water. Toner and astringent are put after washing, and wow is the result.
Mario Badescu Silver powder is specifically for excessive, stubborn blackheads, it is oil absorbent and will help to unclog congested pores in no time.
This is an affordable treatment and something I`d recommend for anyone looking for the best products to remove blackheads as I know it brings results and totally affordable.
This brilliant gel is ideal for clearing the eruption points, which forbade blackhead or blemish on the skin.
The target of the gel remains the leading cause of causing blackheads as clogged pore and inflammation on the site.
Adapalene has been tested to be a better ingredient than any retinoid stuff. The product is devoid of oil, fragrance, comedogenic, or alcohol.
A similar product in a kit, so you get more for your cash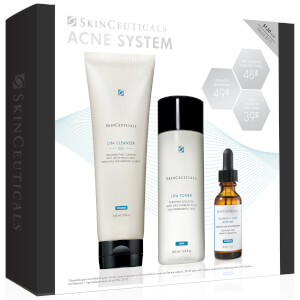 Eunon Blackhead Remover Vacuum
Lased with strong suction and reliable setting, Eunon Blackhead Remover Vacuum is an innovative tool to get rid of the blackheads.
The vacuum is formulated with three different settings as :
Lowest to clean any makeup residue stuck inside

One for acne cleaning

And the third one is to suck the blackhead.
Eunon Blackhead Remover Vacuum is waterproof and hence easily used while in shower. The vacuum blackhead remover is wireless and has an LCD screen.
The time constraint is well controlled by a timer to avoid rashes or redness on the skin due to over-application.
I consider this as one of the best products for blackhead removal. But for some, it does not always produce the desired outcome.
The product is out of stock as I write this post but you can check similar products that produce the same results.
Apart from the purge of blackheads, the solution contains skincare acids for healthy, smooth, and ever glowing skin.
Alpha Hydroxy Acid (AHA), Beta Hydroxy Acid (BHA), and Polyhydroxy Acid (PHA) are the acids present in it.
It is a dermatologically tested hypoallergic product.
This is a must-have for anyone who wants quick results without compromise at an affordable price.
The product is currently unavailable but you can check an alternative product that I already spoke of in an earlier post that you can check here if you missed it.
Bioré Nose+Face, Deep Cleansing Pore Strips, 6 Count
These cleaning strips work best on the target area. The strips have patented C-bond technology, which precisely attaches to the blackhead spot and removes it.
The 10 minutes span of application works wonders as it removes the blackheads as well as minimizes the pore size leaving a crystal clear regenerated skin.
Bioré comes in the pack having 6 strips for face and nose each. The product is easy to use and is dermatologically tested.
Neutrogena Oil-Free Acne Wash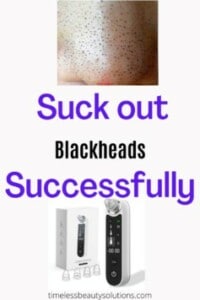 The key ingredient is salicylic acid, which unclogs the pores and inflammation caused by blackheads.
Any of these best-products-to-remove-blackheads work week and you`ll be amazed.
It drowns deep in the skin to remove oil and leaves a fresh and no dryness feeling on the skin surface.
Conclusion On Blackhead Removal Products
Although blackheads are stubborn to get rid of it, various products available are capable of minimizing or completely removing these unpleasant spots on the face.
The list above of the best products to remove blackheads is from products we`ve all individually used.
The blackhead removal tools and application products work differently to target the hair follicles.
Find what works for YOU, because like with all skincare and beauty products, not every skincare tool produces the same results for everyone.
If you have used these products, you can share your reviews here. Do not forget to subscribe to our newsletter, and we will keep you updated with the latest beauty products.