Having acne prone skin can be damaging on your self-esteem and self-confidence and you may be wondering what you can do to remove acne.This post will cover the best facial wash for acne to help you solve the problem.
It's normal to be frustrated with your oily acne prone skin and you just want anything that can quickly reduce the breakouts and leave you with a more beautiful skin. Everybody desires a younger looking skin that is fresh and unblemished.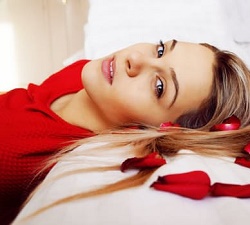 Using the right facial wash on your skin can be an easy and effective remedy to treat and prevent its reoccurrence. Facial wash can also be suitable for those with oily acne prone skin.
You can also check my post on microdermabrasion for acne scars here if you missed it.
When you use a facial wash to cleanse your face, you remove dead skin cells, impurities, makeup and excess oil. Using facial cleanser also helps to unclog your pores thereby leaving your face feeling smooth and fresh.
When buying a facial wash, put into consideration your skin type, the ingredients and also make sure it contains exfoliants like alpha hydroxyl acid (AHA).
It is also a good idea to go through customer reviews online which can be found easily before deciding on a facial wash.
With all the different products offering us a perfect skin on a platter of gold, you can get confused as to which product that will be suitable for your skin. You are constantly afraid of trying out a facial wash and ending up making matters worse.
So to make the selection easier for you here are some suggested facial wash to restore that glow and youthful look.



Neutrogena is one of the biggest names in the skin care industry. They have a variety of products range all targeted at skin care.
One of such product is the Neutrogena Oil free acne wash. This facial cleanser contains 2% salicylic acid. It is good for all skin types but it is not the best for a sensitive or dry skin.
This facial wash is for preventing pimples. A clogged pore can lead to acne and inflammation so what Neutrogena facial wash does is to unclog your pores and prevent pimples.
When using this facial product, always have a moisturizer handy since salicylic acid which is one of its active ingredients can cause dryness to the skin. The
The oil-free facial wash works against blackheads, whiteheads, and blemishes. It also exfoliates the skin which helps to remove dead skin cells.
This cleanser has lots of positive customer reviews. It is praised for being gentle on the skin while still being effective in its cleansing and acne prevention duties. It is even officially touted to be tolerable on baby's skin.
This skin cleanser is designed for all skin types. Cetaphil removes dirt and oil leaving your face thoroughly cleaned and soft and silky.
This cleanser moisturizes your skin without leaving any residue behind. It also removes makeup. It can be quite drying so you should always apply moisturizer after use.
There have been some claims that some of its ingredients can cause side effects though on rare occasions(read the side effects here). It is quite affordable and is dermatologically recommended.
This facial cleanser is excellent for the oily acne prone skin. It is oil free and doesn't over dry the face. Its active ingredient is a salicylic acid which helps in removing dead skin cells which leave the skin smooth and silky.
It has a slight floral scent that is a positive deviation from the other types of facial wash that have a medicinal smell.
The product also contains powder particles that target excess shine by absorbing oil from the face. One of its cons is that it needs thorough rinsing to remove it completely from the face.
This facial wash is specially formulated for sensitive skin. This is one of the best facial wash for acne and it`s affordable and effective.The facial wash has no active ingredients but has numerous organic and synthetic ingredients suitable for skin care.
Despite its name, it is not as foamy as expected but is effective against blackheads, pimples, and whiteheads. It is also effective in removing makeup, dirt and dead skin cells.
This facial wash contains natural acne solutions like Primrose, beetroot and willow bark. It's oil free. Burt's bee has been clinically proven to be able to wash away bacteria, excess oil and dirt.
It contains naturally derived salicylic acid gotten from willow bark extract. The primrose and beet root has a calming and soothing effect on acne prone skin while the naturally derived salicylic acid penetrates the skin pores to reduce acne and prevent breakouts.
It is not as foamy as other face was and has a mild scent. The natural ingredients it contains gives you the confidence that it won't be harmful to your skin.
Its active ingredient is silver citrate which is a powerful anti-bacterial that can prevent bacteria.
It also contains salicylic acid which helps to clear blemishes and prevents new breakouts from occurring. It contains green tea extract which is a good antioxidant.
Murad clarifying cleanser can be irritating to the skin and can also cause dryness if used for a long time. It is a little bit expensive too.
Murad clarifying cleanser can be irritating to the skin and can also cause dryness if used for a long time. It is a little bit expensive too.
It is necessary to understand that you may not find any facial wash with all the benefits but you just have to choose the one that offers the best option for your skin type and the seriousness of the acne.
Personally, I prefer using the best facial wash for acne but combining with microdermabrasion, see my earlier post on microdermabrasion here if you missed it.
Remember always to moisturize your face after it has been thoroughly cleaned.
I hope you found value in this post, if you have any questions, please leave me a message and I will get back to you.