Product Name
: ProTragen's Advanced Revive Comedo Suction Blackhead Removal Device
Price: $40
Where To Buy: Amazon
Owners: ProTragen
Website: www.protragen.com
Overall Ranking: 4.5 out of 5
Suitable for: Every skin type

Have you once asked your friends of the best device to remove blackheads from the nose area or your face because everything else has failed?
Then you`re at the right place, we`ll look at the best device that does the work.
Blackheads can appear anywhere on the skin, but mostly they appear on the face. (the place people see first when they meet you).
Blackheads are formed when dead skin cells accumulate around hair follicles making pores to block.
Introduction
ProTragen's Advanced Revive Comedo Suction Blackhead removal device is one of the most popular skincare devices in the market as of now.
Primarily because it can be used by people with sensitive skin as well as people with small and larger blackheads.
Blackheads are a type of skin damage. In this, the hair follicle is partially blocked by oil combined with skin debris or keratin.
They are classified as comedones.
Comedones include both whiteheads and blackheads, but in whiteheads, the pore gets covered by skin. 
Comedones can exist along with acne too. When they are infected, they form pimples and acne.
Blackheads are therefore milder acne. They usually remain just like dots on the pores, or may even be larger protrusions on the skin.
Some may spread laterally as well. Usually, these are round in shape, but they can also be of different shapes like moles and beauty spots.
Blackheads prevent the skin from breathing well and getting the required oil that prevents moisture from escaping it.
As a consequence, the skin with blackheads tends to age faster.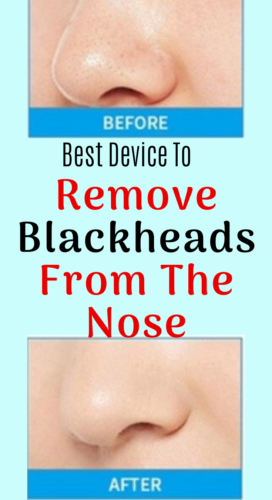 The good news is that most blackheads can be removed, almost painlessly with the help of blackhead removing devices such as ProTragen's Advanced Revive Comedo Suction device.
Not only does this Revive device remove blackheads, along with grease and any acne.
It exfoliates the skin making it appear brighter and evenly toned with fewer wrinkles.
Periodic exfoliation is necessary as the cells die, and pollutants tend to mingle with dead cells to form a layer that sort of asphyxiates the healthy skin cells below the dead skin cells.
Effectively, even the live skin cells fail to do their job to their full potential.
Once the blackheads are removed from the pores, the pores become smaller, and the skin becomes tighter.
Therefore, the folds that were precursors to wrinkles and fine lines are reduced.
After exfoliation, the new layer of skin cells starts breathing better, and so blood circulation also improves.
Consequently, collagen is produced in sufficient quantities, which also helps in making the skin look youthful.
This product also uses suction power to reduce wrinkles and fine lines.
Check this post on collagen supplements and benefits if you missed it.
Pros
The device is an affordable alternative to similar treatment in beauty salons. 

It can be carried around easily and can be used at any convenient time. It can also be used by everybody as no special training is needed for using it. 

The device comes with six variable levels of suction control, because of which users can decide the suction level needed for their skin types or the specific blackhead.

People with sensitive skin can also use it, by opting for a lower level of suction.

It's a rechargeable device (.81 W) so it does not require constant contact with power supply.

Also, this battery can be replaced, which makes this device permanent equipment. It comes with a "lifetime warranty".

The device comes with 4 changeable functional heads. The larger one with a circular hole is for stronger suction. 

The head that is smaller but still circular is for smaller blackheads and is better suited for people with sensitive skin. It is also useful for sensitive areas of the face such as areas near the eyes, and areas near nose and mouth. 

The oval-shaped head is for removing blackheads and comedones on the nose and smoothening wrinkles and fine lines around the areas such as corners of the mouth. 

The last one is exclusively for exfoliation and it comes with a microcrystalline system, i.e., it is for microdermabrasion.

It can even pull out those stubborn blackheads that tend to come upon the forehead.

It has to be used only twice each week for getting the desired results.

The manufacturer suggests that usage be restricted to twice a week. 

The product comes with blackhead removal cream.
Cons
It is a tad complex, in a world that does not want to study the functions of too many pieces in it.

Overusing it can hurt the face. There is also the risk of forgetting one of the functional heads somewhere.

The heads need to be cleaned after every use.

While that is not a pain, frequently removing and replacing may damage the heads as the material that is used to make these heads or tips is not very sturdy.

Suction power is a suspect.
Who Is It For
This product cannot be as good as laser, or even beauty parlor treatments.
Nevertheless, it does serve the purpose for most people with blackheads and dull skin issues.
I will recommend it, for anyone who wants to remove blackheads from the nose and face, because it exfoliates and rejuvenates the skin.
While doing this, it also removes the skin imperfections and unclogging pores, and removing many of the blackheads.
Check an earlier post if you have oily skin.
You might also like 
What Is Micro-Needling Facial Treatment And Does It Work
Clogged Pores? Check Out These Best Pore Cleansers
Five Best Microdermabrasion Machines
For severe cases, approaching a dermatologist is the best option. But for preliminary treatment, as well as slightly higher treatment, this device suffices.
Though it has provision for sensitive skin, it needs to be used carefully as suction power needs to be selected.
Overview
Salient features of ProTragen's  Comedo Suction device are:
Six level suction power. It allows for flexibility of power as needed depending upon how much the skin can withstand.

Multiple tips or heads, overall four different types, considering the different parts of the face that require such treatment. The tips include microdermabrasion for superior exfoliation

Rechargeable and replaceable Lithium-Ion battery system of .81W., that makes it easy to carry around, without hassles of wire connection.
Price
As of date, it will cost only around $40.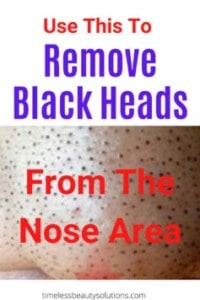 Where To Buy
Many stores are offering this product from ProTragen including
Final Verdict
This product is recommended by many across various websites though some are not too happy with it.
Nevertheless, most people have mastered the trick of using it and agree it`s a great device to remove blackheads from the Nose and face to their satisfaction, so it does seem a worthwhile purchase.
Based on features, it does seem to be the right choice for removing comedones including blackheads, which do not look nice and undermine confidence.
Did you find this review helpful? Leave us a comment below and share what you found helpful.
Feel free to share on Facebook or Twitter by using the share buttons.